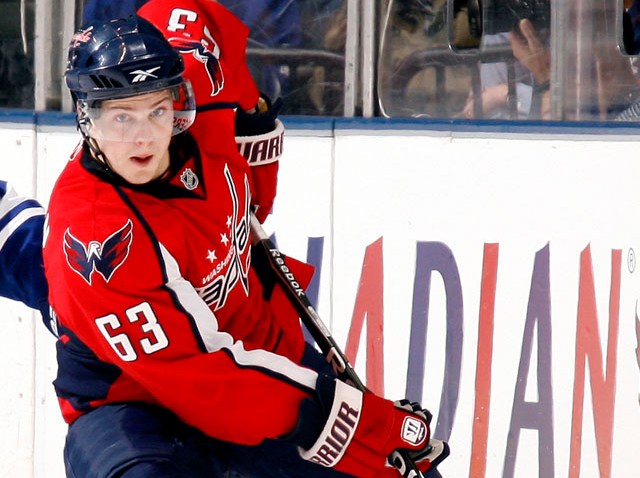 Chalk this one up to overexuberance.

After putting a puck into the back of the net in the Capitals' 5-1 victory over the Devils on Tuesday, right wing Andrew Gordon put a wet one on teammate Marcus Johansson. Johansson fed him the pass for the score.

Gordon also recorded an assist, earning the first two points of his NHL career.

The Nova Scotia native tweeted last night, "What a day. I dont want to go to sleep, cause when i wake up i have to put it all behind me and get to work again. Today is a good day :)"

Check out the kiss and Johansson's reaction below.