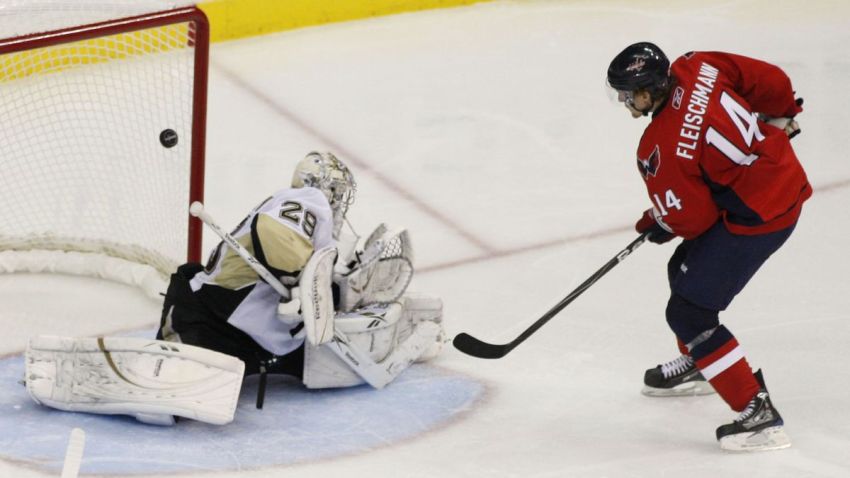 Rumors have been swirling that the Capitals have been ready to pull the trigger on a trade for an experienced defenseman.
On Tuesday, the team put those rumors to rest -- by actually trading for an experienced defenseman.
The Caps sent forward Tomas Fleischmann to the Colorado Avalanche for d-man Scott Hannan.
The 31-year-old Hannan is a classic stay-at-home defenseman -- the type of blueliner the Caps will need for a long playoff run. He is in his 12th NHL season, mostly with the San Jose Sharks, who drafted him in the first round in 1997. He joined Colorado as a free agent in 2007, signing a four-year, $18 million contract that expires after this season.
Hannan is tough and gritty and will eat up plenty of minutes on the blue line for a offensive-minded Capitals team that likes to score goals in bunches. Entering Tuesday, the Capitals have the most points in the NHL and are second in goals with 86, but they have allowed 68, which ranks 17th in the 30-team league.
Fleischmann is a crafty forward but never quite found his spot on the Caps' roster. He continued to flip from winger to center throughout his days in Washington, and even scored a career-high 23 goals last season. But this year, with the emergence of rookie Marcus Johansson and the addition of winger Matt Hendricks, Flash's role diminished.
In other words, the Caps don't need extra scoring, they need some help stopping the other team when the game's on the line.