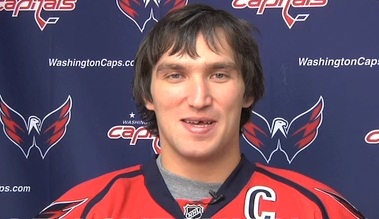 In honor of the Caps' first road trip, the team sat down and talked about which teammate would be the best and worst roommates.

As predicted, there was a lot of love thrown around, but a few of the players weren't afraid to be honest.

Jeff Halpern had a pretty good reason for wanting to room with a certain defenseman.

"I think John Carlson, 'cause I hear he does pretty well for himself and it'd be nice to see that side," he said. "I'm married now, so I can live vicariously through him."

Dennis Wideman had other priorities.

"Marcus Johansson, just 'cause he's quiet and he'll do whatever you tell him to."

When asked who would be the worst roommate, John Erskine was pretty quick to reply.

"Either Semin or Ovi," he said. "I don't think those guys sleep."

Find out which Caps teammate got the most votes for best roommate, who is the messiest, and which one doesn't care as long as he gets the TV remote.
Questions, comments or tips? Email Sarah at sarahskogod@gmail.com. You can also follow her on Twitter (@sarahschorno).