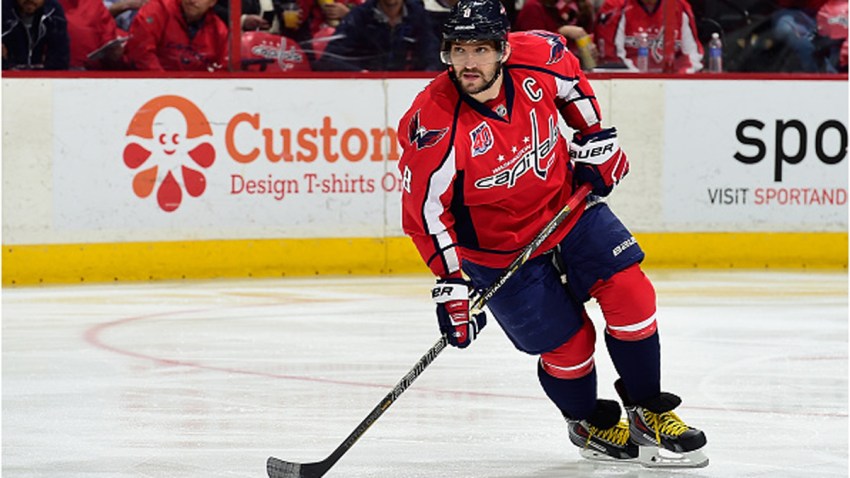 The Washington Capitals finished the NHL regular season with a loss, but seek to rebound stronger once the playoffs begin.
The Caps lost to the New York Rangers, 4-2, on Saturday. However, they were still able to finish second in the Metropolitan Division, gaining home ice advantage for their first round matchup against the New York Islanders.
The NHL released the playoff schedule, and the Caps and Islanders will start on Wednesday, April 15 at the Verizon Center at 7 p.m. Games 1, 2, 5, and 7 will be in Washington while games 3, 4, and 6 will be at the Nassau Coliseum in New York City.
Game 1: Wednesday, April 15 at 7 p.m. in Washington
Game 2: Friday, April 17 at 7 p.m. in Washington
Game 3: Sunday, April 19 at noon in New York
Game 4: Tuesday, April 21 at 7:30 p.m. in New York
Game 5 (if needed): Thursday, April 23 at TBD in Washington
Game 6 (if needed ): Saturday, April 25 at TBD in New York
Game 7 (if needed): Monday, April 27 at TBD in Washington
Capitals All-Star forward Alex Ovechkin scored 53 goals during the regular season to win the Maurice "Rocket" Richard Trophy for scoring the most goals in the season. It is Ovechkin's third consecutive trophy and fifth overall.
He also became the sixth player in NHL history to record six 50-goal seasons. He surpassed former Caps great Peter Bondra as the leading goal-scorer in Capitals history.
Caps forward Nicklas Backstrom lead the NHL in assist and was sixth overall in points. Goalie Braden Holtby lead the league in saves, tied for second in wins and shutouts, and was fifth in goals against average.
Defenseman John Carlson was tied for fifth in points and third in assists for defensemen.