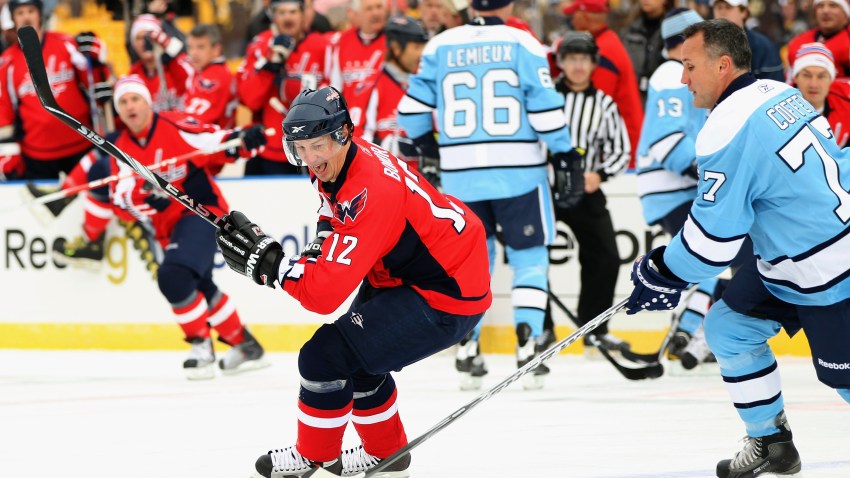 Many Caps fans consider the Caps Convention the official start of the season. This year, the team is starting the festivities a night early with a star-studded alumni game.

From the release:
The Washington Capitals will host the inaugural Capitals Alumni Game at Kettler Capitals Iceplex on Friday, Sept. 23 at 7 p.m. The game will include several popular former Capitals players and will kick of the 2011 Capitals Convention weekend festivities.

The game will feature "Team Langway" facing off against "Team Laughlin." Participating alumni are scheduled to include, Hall of Famer Mike Gartner, former All-Stars Peter Bondra, Don Beaupre and Dennis Maruk as well as former Caps Calle Johansson, Greg Adams, Alan May, Mark Lofthouse, Yvon Labre, Gord Lane, Jason Woolley, John Druce, Sylvain Cote, Paul Mulvey, Alan Hangsleben, Nelson Burton, Errol Rausse, Gary Rissling, and Ken Sabourin.

Recently retired NHL referee Bill McCreary will officiate the game. McCreary began his 25-year NHL officiating career on Nov. 3, 1984 at the Capital Center in Landover, Maryland and picked the Verizon Center to referee his final NHL game on April 2, 2011.


Tickets go on sale Aug. 24 at 10 a.m. and you have to have a Caps Convention ticket in order to get an Alumni Game ticket. There are also limited game tickets, so fans with Convention tickets aren't guaranteed game tickets.

In other words, go get your Convention tickets now, head to the Capitals website at 10 a.m. on the 24th and cross your fingers.
Details of Convention activities have not been released yet, but you can get answers to some basic questions here. We do know that the entire Caps roster is expected to be there.
Last year's event featured panels, autograph signings, merchandise sales and tons of fan activities. Also if you're lucky, you might get to play street hockey with Ovi.
Questions, comments or tips? Email Sarah at sarahskogod@gmail.com. You can also follow her on Twitter (@sarahschorno).