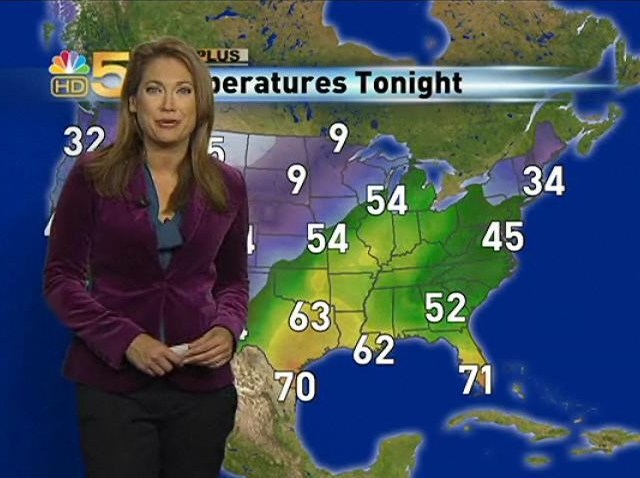 When the Washington Capitals embarked on a pivotal three-game road trip through the Metropolitan Division last Tuesday evening, they understood its importance. Their already tenuous grasp on second place in the division was loosening as the teams beneath them surged up the standings, and they knew that every point would prove precious.
Despite failing to earn a single point in consecutive losses to the Pittsburgh Penguins, Columbus Blue Jackets and New York Rangers, the Capitals did not return home on Sunday evening empty-handed. They brought with them a five-game losing streak -- their longest skid in over three years -- and a sense of malaise that has further engulfed them.
"We're in a slump right now, that's for sure," Nicklas Backstrom said. "It's tough, but we've got to find a way to get through it. We've got to start playing way better than we do right now. It's tough right now."
Following the Capitals' 5-1 shellacking at the hands of the Blue Jackets on Friday, they lamented their lack of mental preparation and assured themselves that such a inexcusable lapse would not happen again.
It took all of 70 seconds for those words to be rendered meaningless as Rick Nash intercepted Dmitry Orlov's ill-advised pass towards Backstrom and raced in for an uncontested shot that he roofed over Philipp Grubauer. The recurring mistakes -- which have really developed into bad habits at this point -- that have doomed Washington all season did so again in a 4-1 loss.
Poor defensive reads, unnecessary penalties and the all-too-familiar quick-response goals against (Ryan Callahan's second-period shorthanded goal 86 seconds after Alex Ovechkin cut the Capitals' deficit to 3-1 was the 21st goal that they have allowed within two minutes of scoring themselves) all combined to keep Washington, losers of 12 of 16, mired in its month-long funk.
"We need to be sharper," Troy Brouwer said. "We need to execute better, I think, and we need to stay out of the box. We didn't help ourselves at all tonight getting in the box. We had a bad turnover early which led to the first goal and I don't know, I think we just need to tighten up as a team and remember how we were playing when we were winning games."
Those wins, however, have been few and far between. Despite back-to-back losses to the San Jose Sharks and Penguins last week, the Capitals took solace in the fact that they were playing well enough to win. and the underlying numbers lent to that theory.
Yet to borrow a cliché, moral victories do not count in the standings and will not help the Capitals gain any of the ground they have essentially given away over the past month. Currently, Washington is outside of the Eastern Conference playoff picture as the fifth-place team in the Metropolitan Division, and only seven points separate it from last place.
If the harsh reality had not yet taken hold, then it has now.
"We've been talking for a little while that we were playing good hockey and not winning hockey games," Brouwer said. "Now it's to the point where who cares if you play good, play bad, you need points. We are in a situation where we're falling behind right now. We're losing ground, we're not in the playoffs and after this little road trip, we're not any closer to being in the playoffs."
The road will remain unkind; the Capitals leave for a five-game trip later this week after one home game against the Ottawa Senators on Tuesday. The margin for error has eroded, and the only thing that will pull the Capitals out of their self-dug hole is whatever resolve they can scrounge up.
"What am I going to say? 'Wake up everybody' or something like that?" Ovechkin said. "We say too much. Go out there and do it."
---
Follow Adam on Twitter @AdamVingan and e-mail your story ideas to adamvingan (at) gmail.com.