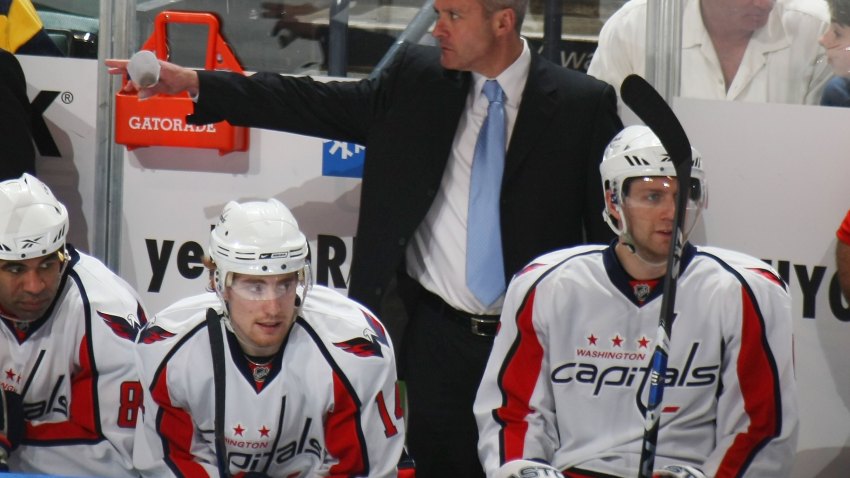 Washington Capitals assistant coach Dean Evason has officially left the organization as he became the head coach of the Milwaukee Admirals of the American Hockey League Tuesday.
Evason was with Washington for seven years and three different head coaches -- Glen Hanlon, Bruce Boudreau and Dale Hunter -- but will leave D.C. for his first professional head coaching position.
"Dean Evason brings the knowledge, insight and expertise of 20 years of NHL playing and coaching experience to the organization, and we are excited to have him guiding our young players and prospects as our development coach," Nashville Predators president of hockey operations and general manager David Poile said in a release. "Given his success working with a diverse group of players and coaches, and his ability to alter his style to their strengths, we feel our young players and prospects are in great hands."
Polle was the general manager in Washington from 1982-1997. Evason began his career with the Caps in 1983.
Last week, general manager George McPhee hinted at the possibility that neither Evason nor assistant coach Jim Johnson would return next season. At least half of that has come true for now. Someone else will have to tell the Caps to grab their sacks (link NSFW).
Meanwhile, former Chicago Blackhawks assistant coach Mike Haviland has emerged as perhaps the leading candidate for the Caps' vacancy, accoridng to CSN Washington's Chuck Gormley. Another name that has surfaced is Norfolk Admirals head coach Jon Cooper, who, according to Gormley, is expected to meet with McPhee this weekend.
McPhee said last week that a head coach would not be in place before the NHL Draft, which begins Friday and continues through Saturday.
---
Adam Vingan is co-founder and editor of Kings Of Leonsis, a Caps-centric blog. Follow him on Twitter @AdamVingan and e-mail your story ideas to adamvingan (at) gmail.com.