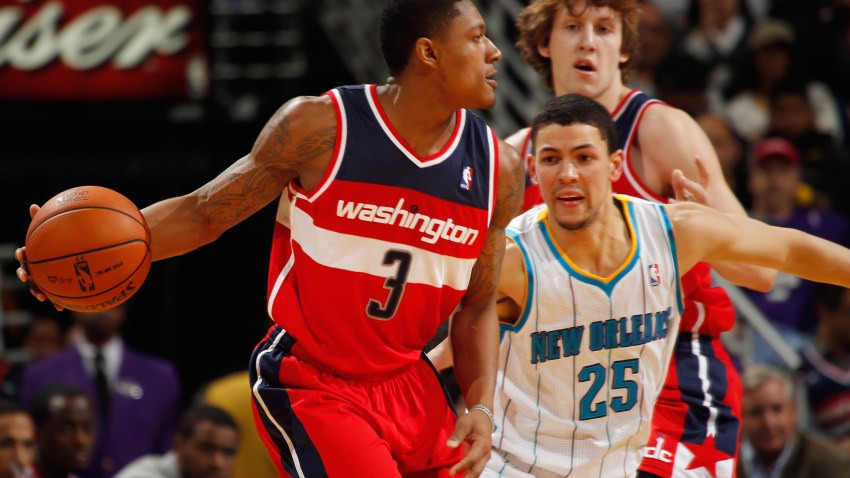 If you attempted to watch the Washington Wizards' game against the New Orleans Hornets Tuesday -- a riveting match-up of the East and West's worst teams -- I commend you and owe you some sort of compensation.
Both teams entered with a combined record of 7-29, which is coincidentally similar to the shooting numbers that they put up; the WIzards shot 32.9 percent, while the Hornets 32.5 percent. Jordan Crawford shot 9-of-24 on his own, but scored four of the Wizards' final five baskets to give them their first road win in a 77-70 victory. His 26 points were a season-high for the Wizards.
Meanwhile, Carmelo Anthony (45) and Kobe Bryant (42) had more points on their own Tuesday than the WIzards had collectively at halftime (36).
Capital Games
Capital Games is your source for all Washington-area sports.
It was the first NBA game since April 1, 2005, that both teams shot under 33 percent, but on the plus side, it only took Washington nine games away from Verizon Center to win their first road game (it took 26 last season).
---
Follow Adam on Twitter @AdamVingan and e-mail your story ideas to adamvingan (at) gmail.com.