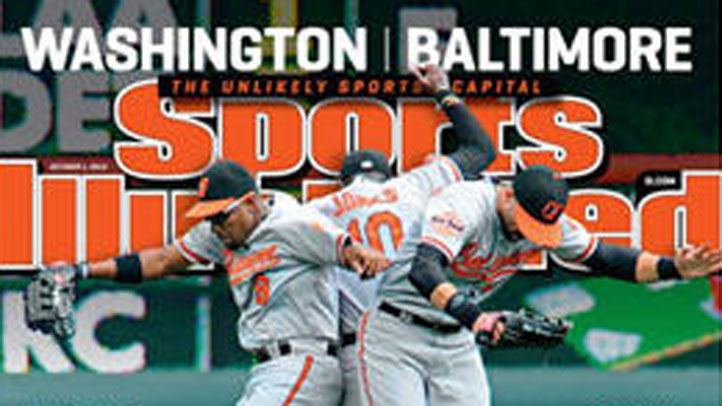 Well, well, well. Look at what we have here...
Since D.C. and Baltimore sports are apparently so hot right now, Sports Illustrated has decided to devote an entire issue to "The Unlikely Sports Capital" with stories on the Orioles, Nationals and Redskins (ESPN also has a D.C.-centric issue planned).
Capital Games
Capital Games is your source for all Washington-area sports.
This is just the Orioles' second SI cover in 16 years, while Robert Griffin III earns his third cover appearance within the last five months (if you count the story teaser seen above).
Davey Johnson gets some much-deserved recognition as well for leading the Nationals to their first playoff berth, though I'd like to give SI/David Simon some much-deserved recognition of my own for their wonderful headline. See, Simon created HBO's "The Wire" and ... forget it.
As of Wednesday, the Orioles are still at the top of the American League Wild Card standings, but are only separated from the Oakland Athletics by percentage points. SI has an unfortunate cover jinx, so if the O's tank and the Nats fail to clinch the NL East, we'll know who to blame.
Well, maybe Kohl's.
---
Follow Adam on Twitter @AdamVingan and e-mail your story ideas to adamvingan (at) gmail.com.