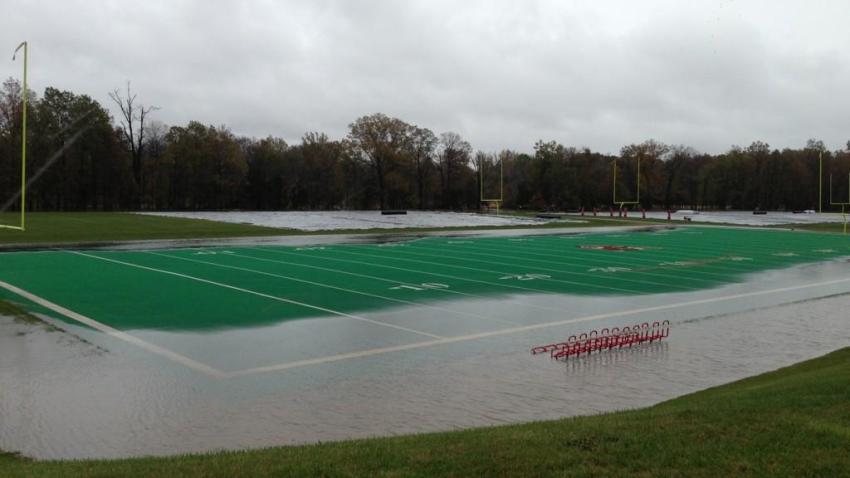 Hurricane/Superstorm/Pain In The Butt Sandy has moved out of our region and storm recovery can now begin.
Redskins Park in Ashburn was not immune to the elements, and as you can see from the picture taken by long snapper Nick Sundberg, the team's practice fields were saturated by Sandy.
According to reports, the rest of the Redskins' facilities seem to have withstood the storm, which will come at the relief of head coach Mike Shanahan, who was worried about the practice bubble Monday.
Capital Games
Capital Games is your source for all Washington-area sports.
"I'm just hoping it's there when I wake up and not somewhere on 267," he said during a teleconference call.
Sundberg confirmed that the bubble is not on 267.
---
Follow Adam on Twitter @AdamVingan and e-mail your story ideas to adamvingan (at) gmail.com.