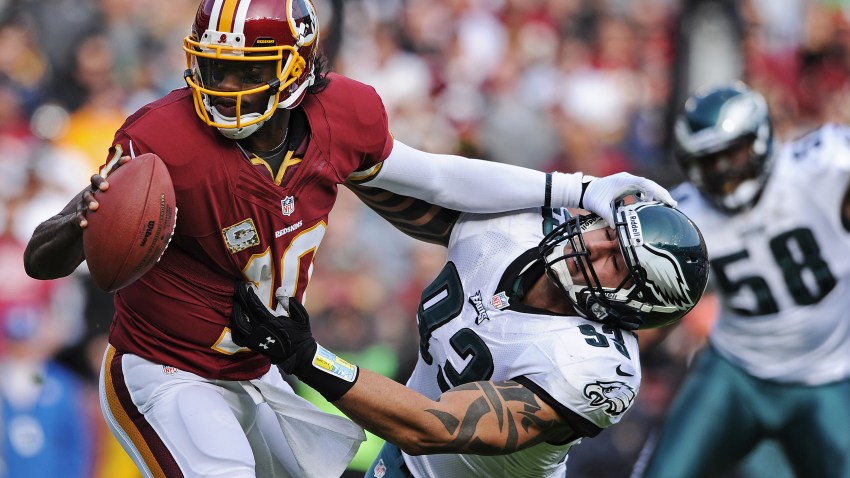 The man convicted of attempting to extort Robert Griffin III was sentenced to 18 months in federal prison Wednesday.
Richard Hurd, a former Baylor basketball player, tried to coax $1 million out of Griffin's agent in exchange for not releasing damaging information about the Washington Redskins rookie quarterback. Hurd, who previously dated Griffin's fiancée, Rebecca Liddicoat, was also fined $1,000.
"I messed up, and I'd like to apologize to my family," Hurd said during his hearing. "I've embarrassed myself and them as well."
Capital Games
Capital Games is your source for all Washington-area sports.
No word on whether or not the prison that Hurd will spend the next year and a half in will be showing Griffin's professional debut in Texas Thursday against the Cowboys.
---
Follow Adam on Twitter @AdamVingan and e-mail your story ideas to adamvingan (at) gmail.com.