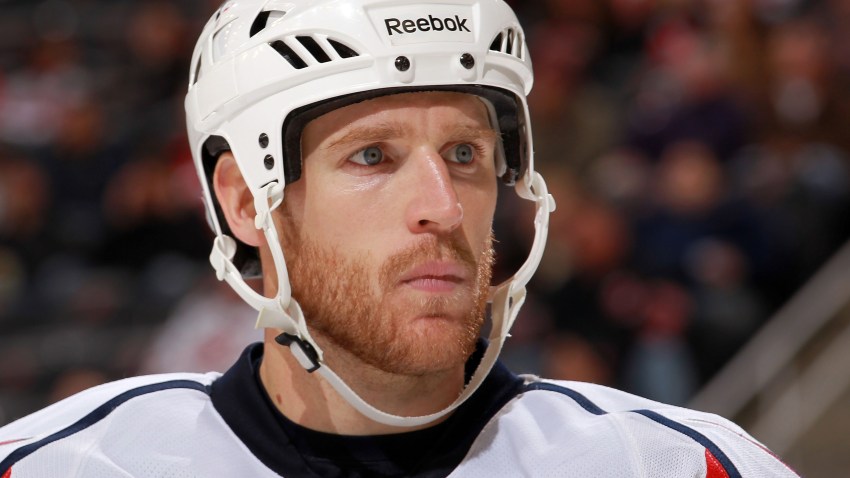 UPDATE: Forward Brooks Laich will not play in Game 7 Monday evening, per Coach Adam Oates. Forward Martin Erat, who suffered an apparent left forearm injury in Game 4, will not play either, but there could be "possibly one" change.
Capitals forward Brooks Laich has been hampered by a nagging groin injury all season, missing all but nine games during the regular season and all six postseason games after undergoing a minor surgical procedure in early April.
Laich, however, has been skating with his teammates since last Wednesday, and reports have surfaced indicating that he could make his postseason debut Monday in Washington's winner-take-all Game 7 against the New York Rangers at Verizon Center.
Capital Games
Capital Games is your source for all Washington-area sports.
Lots of talk in WSH that Brooks Laich could draw into Caps' lineup in G7 tonight. — Bob McKenzie (@TSNBobMcKenzie) May 13, 2013
Considering Laich's competitiveness, such a return would certainly not be out of place. Yet Laich and the Capitals have continuously stressed that he will not attempt to play until he is at 100 percent and can contribute.
"Some conditioning I think; get some more touches with the puck and get more up to full practice speed and be able to adjust to game speed," Laich said last Thursday when asked what was left on his road to recovery. "Sometimes I think I'm Superman a little bit, but I need a little bit of work still. The conditioning was tough off the ice. You can ride a bike and you can run as much as you want, but it's not the same as stopping and starting and getting hit by 200-pound men and that sort of stuff."
At the end of the regular season, General Manager George McPhee said that the 29-year-old could return by the second round or "maybe before that." It would certainly be fitting if Laich made a Willis Reed-esque return against New York.
The Capitals did not hold a morning skate. Coach Adam Oates will address the media and presumably the lineup at 6 p.m.
---
Follow Adam on Twitter @AdamVingan and e-mail your story ideas to adamvingan (at) gmail.com.