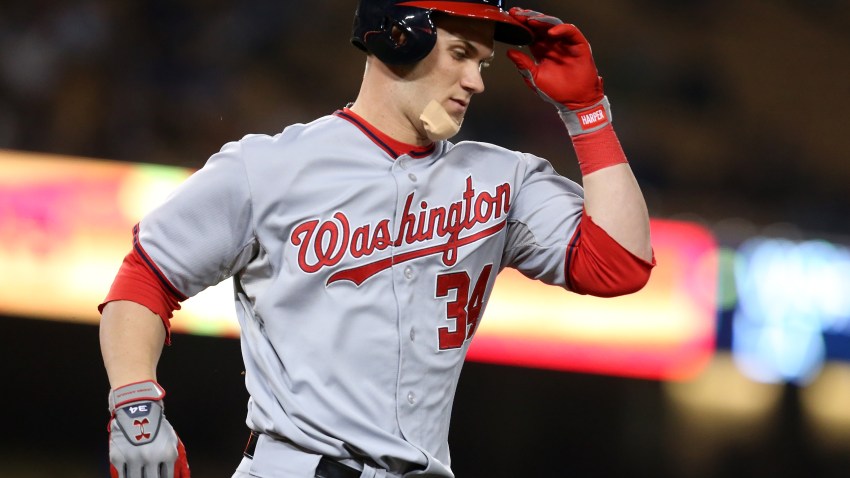 Major League Baseball revealed the first voting update for the National League All-Star team Tuesday, and the Nationals' Bryce Harper is second among outfielders in votes.
Harper, currently on the disabled list with a knee injury, has accumulated 1,182,532 votes so far, which trails only the Braves' Justin Upton (because of course), who has 1,184,249. No other member of the Nationals is in the top five of their respective positions (first base, second base, third base, shortstop, catcher and outfield).
Fans can cast their votes for starters online or on a mobile device until Thursday, July 4, at 11:59 p.m. ET.
The NL and AL All-Star teams will be unveiled on July 7. The game will played at Citi Field in New York on July 16.
---
Follow Adam on Twitter @AdamVingan and e-mail your story ideas to adamvingan (at) gmail.com.