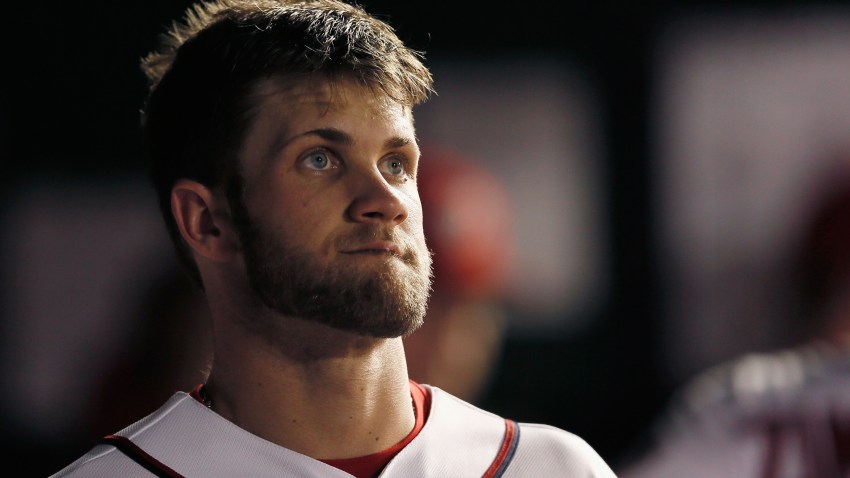 Back in February, Washington Nationals outfielder Bryce Harper decided to shut down his colorful Twitter account, simply stating that he "just wanted to" and that he "was done" expressing himself in 140 characters or less.
Nearly seven months later, our Nationals nightmare is over. Harper has returned to Twitter.
Harper has only tweeted thrice (he deleted a third tweet from earlier this afternoon) since rejoining Twitter Monday, and none of them are as entertaining as when he shared his new puppy, Swag, with the world or when he cooked "dinner," but I'm holding out hope.
Don't disappoint me, hope.
In the mean time, give @BHarper3407 a follow. Thanks for the heads up, Bryan.
---
Follow Adam on Twitter @AdamVingan and e-mail your story ideas to adamvingan (at) gmail.com.