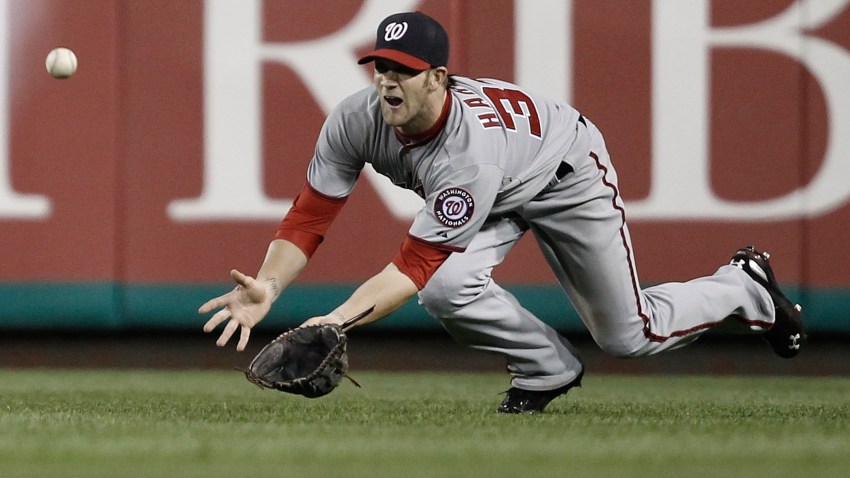 Washington Nationals outfielder Bryce Harper has proven that his defensive skills are just as good -- if not better -- than his offensive ones, and he proved that again Wednesday during the Nationals' 4-1 loss to the Philadelphia Phillies.
Coincidentally, both were at the expense of Phillies outfielder Juan Pierre.
What a bully.
In the bottom of the first, Harper caught a routine fly ball in right field. Pierre, known for his speed, had taken off as part of the hit-and-run, but could not beat out Harper's laser from the outfield as the Nats turned a double play.
Later, in the bottom of the six, Pierre sent a long fly ball deep to right. Harper got under it, bobbled it, but kept with it and recovered for the out.
Come on, Bryce. Pick on (and off) somebody your own size.
---
Adam Vingan is co-founder and editor of Kings Of Leonsis, a Caps-centric blog. Follow him on Twitter @Adam_KOL and e-mail your story ideas to adamvingan (at) gmail.com.