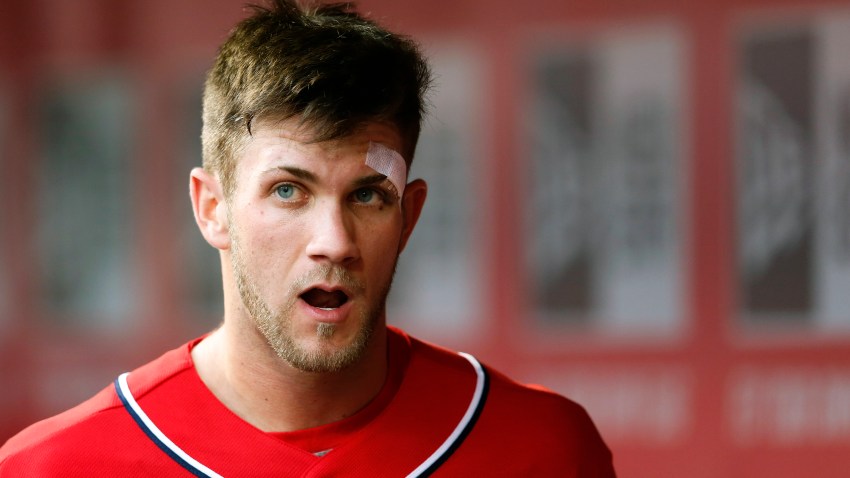 The Washington Nationals and Philadelphia Phillies are set to begin a three-game series Monday, marking their first matchup since Cole Hamels plunked Bryce Harper on purpose earlier this month (Hamels is scheduled to pitch Wednesday).
This will be Harper's first trip to Philadelphia, a town not necessarily known for being filled with brotherly love when it comes to its sports teams.
Yet, according to an interview with USA Today's Bob Nightengale, Harper knows what he's in for:
"Hopefully I get a couple boos," he said. "I'm excited to get up there and play. Hopefully they don't throw any batteries at me."
Philadelphia? Throw batteries? No way. Philly fans have thrown stink bombs and snowballs, but batteries would be beneath them, right?
Oops.
---
Adam Vingan is co-founder and editor of Kings Of Leonsis, a Caps-centric blog. Follow him on Twitter @Adam_KOL and e-mail your story ideas to adamvingan (at) gmail.com.