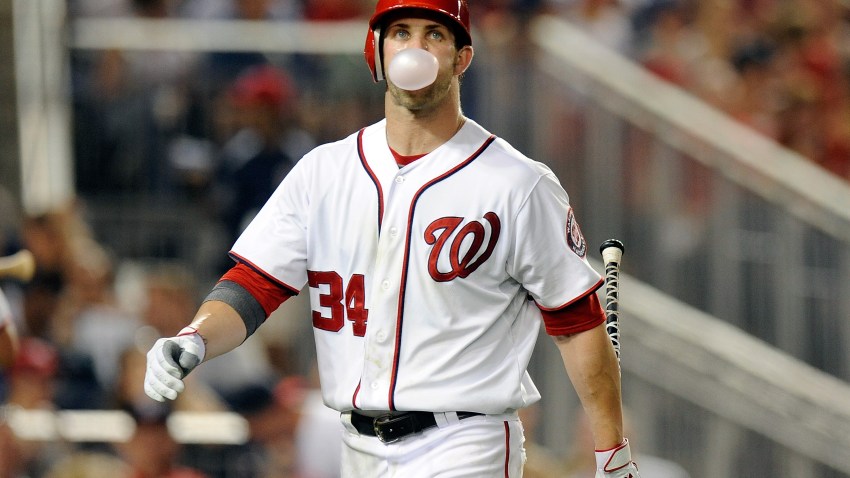 We all know Washington Nationals phenom Bryce Harper as an outfielder, a home run hitter, a witty conversationalist and a connoisseur of pop music.
But did you also know that he was a pitcher?
Check the video:
Back in 2010, while Harper was still playing at the College of Southern Nevada and a gleam of hope for all 30 MLB teams, he actually pitched in relief against Western Nevada College (after hitting a home run earlier in the game, no less).
Harper actually struck somebody out, but gave up a triple and a walk-off single in the ninth as Southern Nevada lost 5-4.
Just something for the Nationals to keep in their back pocket.
Eat your heart out, Rick Ankiel.
---
Adam Vingan is co-founder and editor of Kings Of Leonsis, a Caps-centric blog. Follow him on Twitter @AdamVingan and e-mail your story ideas to adamvingan (at) gmail.com.