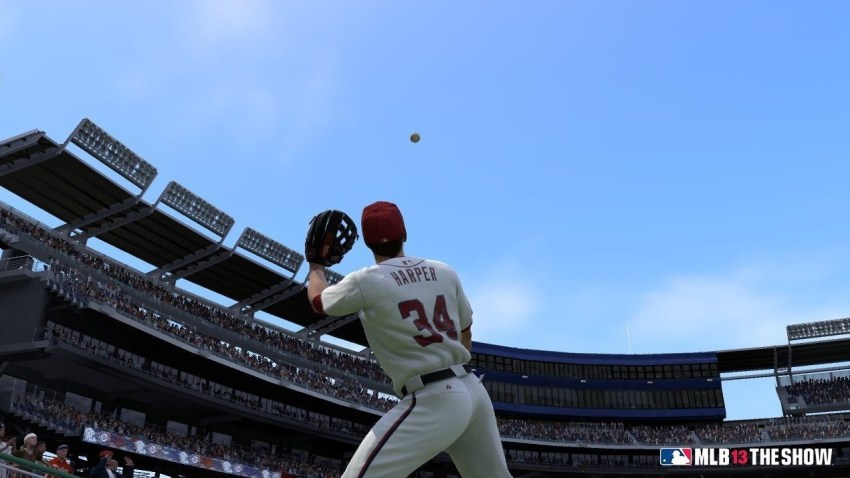 Sony's "MLB The Show" series, arguably one of the best sports video game franchises ever created, is preparing for its 2013 installment by holding a vote for the cover athlete. And wouldn't you know it, the first candidate, who was revealed Wednesday, is Washington Nationals outfielder Bryce Harper.
"When you're younger, you always dream of being in a video game, or being on the cover," Harper told Kotaku during a photoshoot framing him for his potential cover. "Winning a World Series would be the top-notch goal, but off the field, this is something very cool."
The other candidates for the cover will be announced over the coming weeks and the voting will begin in early January. No word on whether there is an unlockable "Clown Question" uniform set in the game, which is set to drop in early March.
If chosen, Harper would be the first D.C. video game cover athlete since Alex Ovechkin graced the cover of "NHL 07."
For more on the game and Harper's thoughts on it, check out Kotaku's in-depth article.
---
Follow Adam on Twitter @AdamVingan and e-mail your story ideas to adamvingan (at) gmail.com.