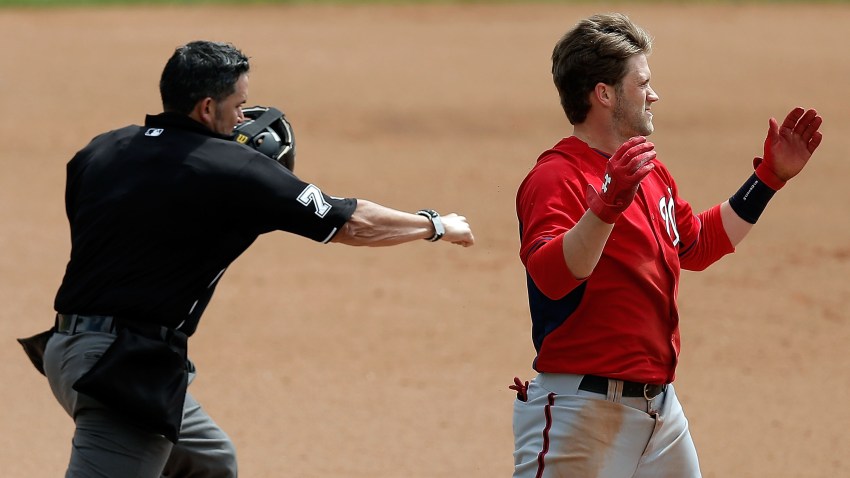 Spring training is almost over, but apparently Bryce Harper is in midseason form.
The fiery outfielder was ejected from the Nationals' game against the Cardinals on Wednesday after voicing his displeasure over a call at first base.
"The umpire told me that [Harper] said something to him," manager Matt Williams told reporters. "The question I had is, `Did he say something?' I didn't see him make a gesture to him or anything, but he said the magic word."
It certainly was not "abracadabra."
Harper retreated into the dugout, but was told that he had to leave the playing field immediately, so he collected his belongings and slowly made his way towards the visiting clubhouse beyond the left-field wall.
"Usually if you get thrown out of a game, you go right down the [dugout] tunnel to the clubhouse," Williams said. "But here, most spring training places, you don't go from the dugout to the clubhouse. You have to walk down the line. I just didn't want him to be embarrassed about it, that's all. I asked [umpire C.B. Bucknor] to get the game going, and [Harper] would go between innings."
Harper did not speak to reporters, but if he did, I am sure it would not have been very nice.
---
Follow Adam on Twitter @AdamVingan and e-mail your story ideas to adamvingan (at) gmail.com.