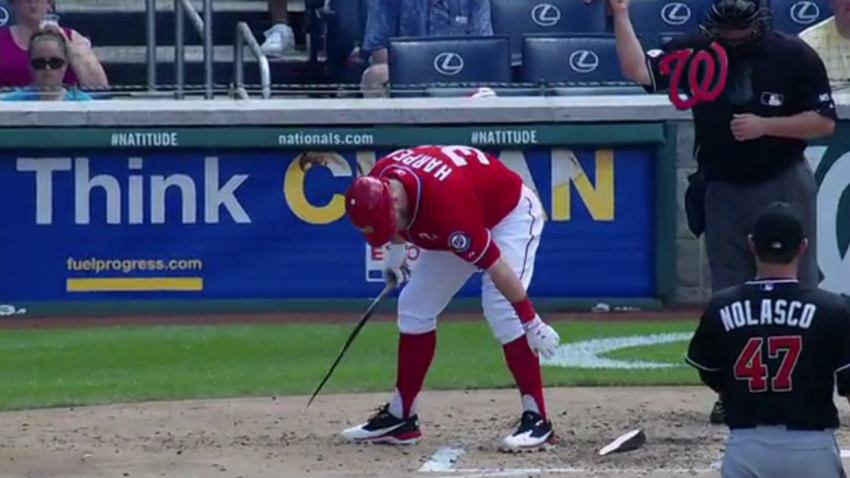 It is no secret that Washington Nationals outfielder Bryce Harper is incredibly competitve.
And like any competitive athlete (who also happens to still be a teenager), Harper can let his emotions get the best of him.
Case in point:
In the fourth inning of the Nationals' 4-1 win over the Miami Marlins, Harper flailed at a Ricky Nolasco curveball and missed for strike three. Afterward, Harper slammed his bat down on home plate, shattering it in the process.
Harper, however, calmed down and apologized to Marlins catcher John Buck during his next plate appearance.
"I saw it hit and that's why I kind of jumped away," Buck said to reporters after Sunday's game. "He told me he was really sorry, it was terrible. I told him, 'Don't worry about it. I did the same thing, but when I was your age it was a metal bat and I was in high school.'"
"It's a learning experience for him," Buck continued. "He's just having to do it in front of the eyes of the whole country and the world. I bet you he probably won't do that any more."
At least Bryce did not point it at Ozzie Guillen this time.
---
Follow Adam on Twitter @AdamVingan and e-mail your story ideas to adamvingan (at) gmail.com.