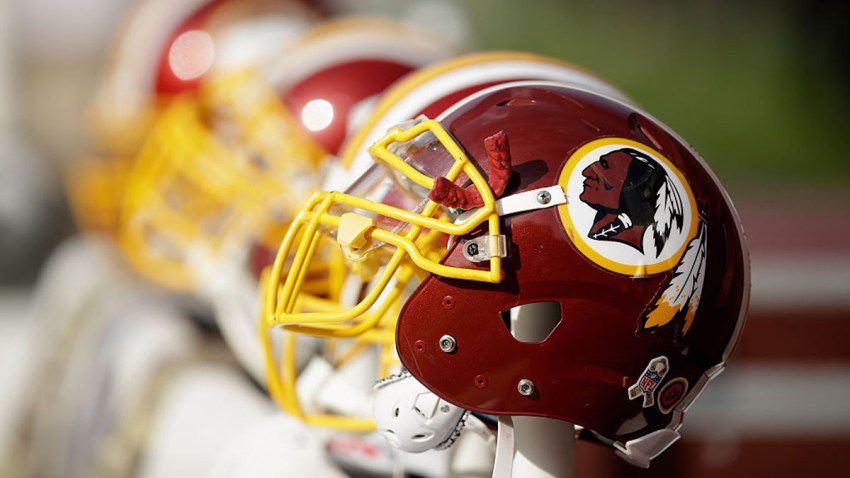 Moreau and Nicholson isn't the name of a D.C. law firm, midday radio show or a Las Vegas showroom act. We're not talking about a 1980s R&B duo, a political ticket or a buddy cop flick. Truth is, no single act connects these two names together. Yet it's hard thinking about Fabian Moreau separate from fellow rookie defensive back Montae Nicholson – and how this twosome could impact the Redskins' future.
The Redskins drafted Moreau, a cornerback from UCLA, in the third round of the 2017 NFL Draft. Nicholson, a Michigan State safety, came one round later. Both arrived with injuries – pectoral for Moreau, labrum for Nicholson – that would keep them out of all offseason practices.
The roommates underwent treatment and rehab work, often simultaneous. Both made their training camp debuts Aug. 13. Both played their first NFL game in Saturday's 21-17 preseason loss to the Green Bay Packers.
So when Moreau made the first splash play between the tandem, forcing a fumble with a perfectly timed hit on Green Bay punt returner Trevor Davis, Nicholson felt energized.
"(Fabian) doing that definitely got me fired up because we've kind of built a bond together," said an ear-to-ear grinning Nicholson in the Redskins locker room at FedEx Field. "He made the tackle, but it was like I made the tackle. Definitely excited."
Moreau's 4.35 speed and passion for special teams put him in position for the big blow.
"I saw (Davis) catch the ball. Just shoot my shot and hit him," Moreau said of the timing.
Somebody else expressed enthusiasm postgame with the play of the young defensive backs. Head coach Jay Gruden singled out the pair when discussing Washington's defensive effort against Green Bay.
"I think Montae, and I think, I was pleased with Fabian. They played some extensive minutes, they played pretty good I think," Gruden said. "So, there's some guys that I'm really anxious to see tomorrow on tape."
The play-by-play recap shows Moreau got beat on a 38-yard pass to Packers wide receiver Jeff Janis, setting up Green Bay's second touchdown. The film Gruden watches will show the 6-foot corner in solid position on the play. The throw from quarterback Brett Hundley was just better.
Moreau struck an appropriate humble tone for a rookie when asked about his defensive debut.
"I've got to make more plays," he said. "Limit them to less yards, less catches. It's something I need to work on."
He also tipped a cap to reality and hope.
"I just have to get used to it," Moreau said of the NFL game of which he's barely been indoctrinated. "Get accustomed to it all. Each and every play, each and every game. Get more used to it, get more reps. It's coming though."
Washington's top corner believes what's coming is legit.
"Yeah, I mean you guys see it, too," Josh Norman said of Moreau's potential. "So it's no joke what he's putting out there on the field. Obviously, he's going to be a great talent in this league to come. But he's still going to work on some things. We'll get him better each and every day. He's going to work with us. We're going to get him to the level he needs to be."
That work began with the mental game and with Nicholson by his side.
"Montae and I have been working together ever since we got here," Moreau stated. "On the same page."
The Redskins have ample cornerback and safety depth, meaning the rookies might not receive much defensive work early on. Special teams prowess will put them on the game-day roster. Moreau already showed he's got that in his bag. "I love it," he said.
The real hope is this pair along with safety Su'a Cravens become future building blocks for a Washington secondary that leaked over the years more than the current White House. Do that and a Moreau-Nicholson combo is one Redskins nation will support. We'll see about the buddy cop flick.
Ben Standig talks Wizards daily on the Locked on Wizards podcast, covers the Redskins for BreakingBurgundy.com and tweets way too much via @benstandig.