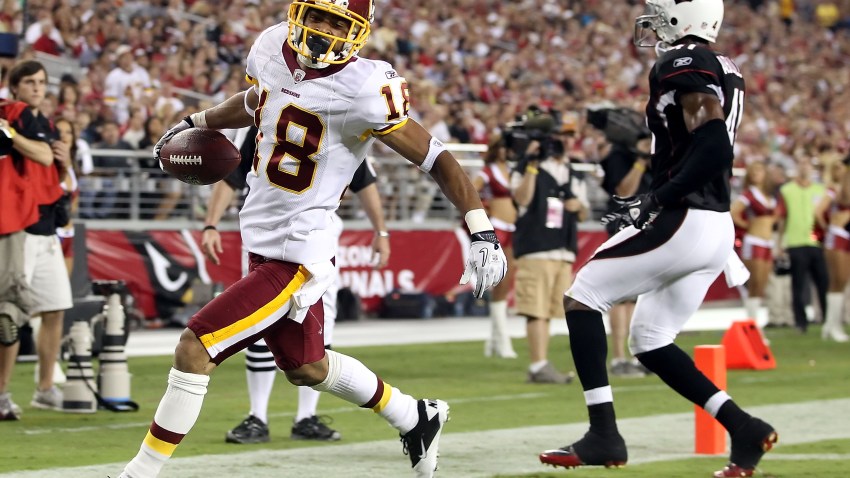 We all know what the D.C. media says about the Redskins, but what's going on behind enemy lines? During the season, we're going to head over to the opposing side and look in on the game chatter in preparation for that week's matchup.

This week we're checking out what the Arizona team and media are saying about the Redskins.

The media says…
"Last Sunday, Hightower's performance doesn't exactly strike fear into the hearts of the Washington opponents. He carried the 25 times for 72 yards and a touchdown. At less than three yards per carry, he was far from spectacular." - a clearly out of touch Revenge of the Birds Blog in response to Tim Hightower's win guarantee

"Oft-maligned quarterback Rex Grossman threw for over 300 yards, providing just a tinge of legitimacy to his preseason proclamation that the Redskins could win the NFC East, although that proclamation is still pretty funny. He and the Redskins buy into it though, and thus, I would guess, plan on beating the Cardinals on Sunday." – Mike Kenny of the Glendale Star, who then went on to pick the Redskins to win

"I'm not sure how long in a season Rex Grossman can carry a team (without the Bears defense behind him anyway) where as Arizona may open the playbook a bit more for Kolb and allow him to take some more shots down the field. In the rushing yards catagory, Hightower likely wins the battle. Wells is on a potential playoff team and wins the war Sunday with a victory." – Mike May of The Examiner on the Hightower/Wells matchup

"Oh sure, there will probably be big plays for the Skins on Sunday. You can't let one big play though ruin the whole day." – the Raising Zona blog, with the obvious statement of the day

The team says...
"He gets emotional and really involved in the game. He still has that player in him, and so sometimes he gets a little carried away. He just wants to go after you, go after you. But they have the guys to do it." – former Redskin/current Cardinal Vonnie Holliday to the Arizona Republic about Jim Haslett

"If I was him, I'd be looking forward to playing our defense the way we played last week." – Arizona coach Ken Whisenhunt to Fox Sports Arizona on Hightower's matchup against a weak Cardinals defense.
Some of the Cardinals have other priorities for their D.C. trip...
And it looks like Hightower may have hit a nerve...

Yes, Mr. Dockett. Yes he did.
[NOTE: Apparently an Arizona news outlet did something quite similar to this. We had no idea. We were too busy watching athlete Twitter feeds.]
Questions, comments or tips? Email Sarah at sarahskogod@gmail.com. You can also follow her on Twitter (@sarahschorno).