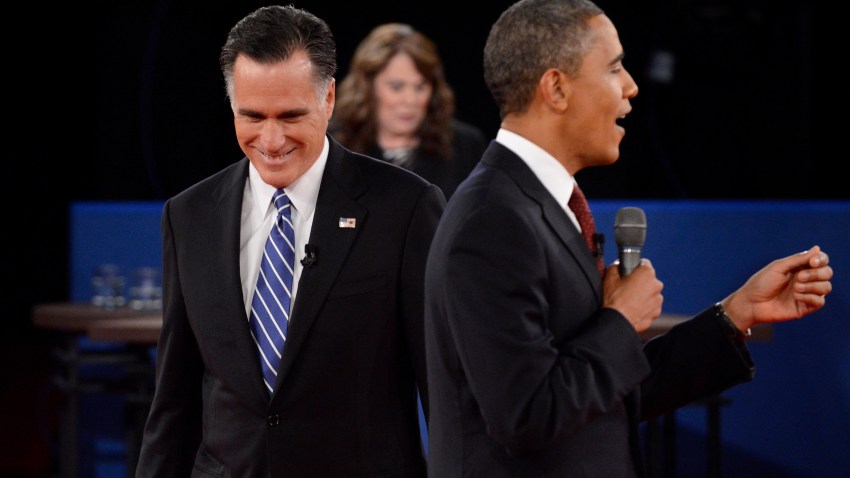 President Barack Obama and former Massachusetts Gov. Mitt Romney will clash in their third and final presidential debate later today, and through two highly charged debates, it is obvious that both men can't stand each other and can agree on almost nothing.
That is, until Fox Sports asked them about Robert Griffin III.
"RGIII hasn't been in Washington very long, but he's already created change," Romney said. "RGIII has really struck a chord with sports fans, uniting Democrats and Republicans."
"It's tough to unite this city around anything," Obama said. "Believe me, I know. But RGIII makes it look easy. He's a great young man, and a heck of a lot of fun to watch. I wish him all the luck in the world, except when he plays the Bears."
(H/T D.C Sports Bog)
---
Follow Adam on Twitter @AdamVingan and e-mail your story ideas to adamvingan (at) gmail.com.