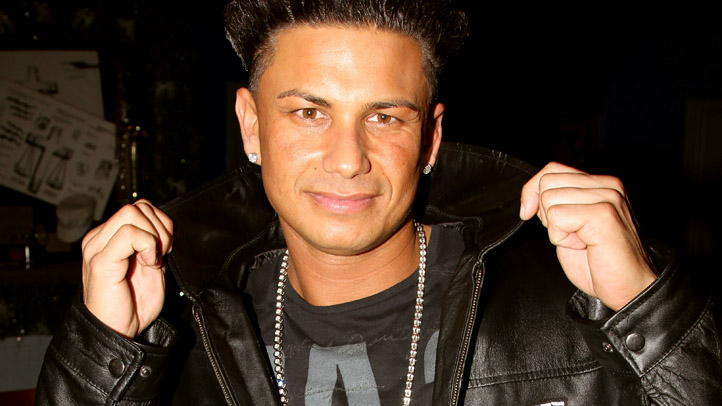 MTV announced Thursday that the upcoming sixth season of "Jersey Shore" would be the show's last. Unfortunately, the show has left its mark on pop culture worldwide, from "GTL" to us considering the birth of Snooki's baby actual news.
Yet, here in Washington, "Jersey Shore" will live on in the memory of the Washington Capitals' appearance on HBO's "24/7 Penguins/Capitals: Road To The NHL Winter Classic." After snapping an eight-game skid against the Ottawa Senators in December 2010, the Caps celebrated by blasting DJ Pauly D's "Beat Dat Beat." The image of Brooks Laich fist-pumping will stay with me forever.
Anyway, Pauly D attended a game at Verizon Center later that season and made his way down to the locker room afterward to meet and greet the players.
I was not in the locker room that day, which is sad, because I missed Mike Knuble's greatest quote during his three-year tenure in Washington.
"Sorry, I wasn't listening," Knuble said in response to a reporter's question. "I was looking at Pauly D."
The Caps/"Jersey Shore" connection goes even further than that. Take a look:
(Harry How/Getty Images)
There's Pauly D again, right behind former New Jersey Devils assistant coach/current Caps head coach Adam Oates during the Stanley Cup Finals. Scary, isn't it?
Thanks for the memories, guidos and guidettes.
---
Follow Adam on Twitter @AdamVingan and e-mail your story ideas to adamvingan (at) gmail.com.