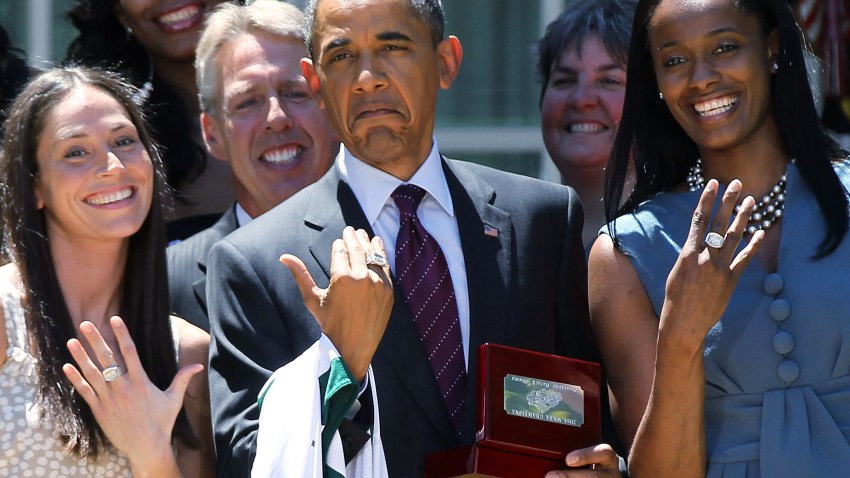 This is how President Barack Obama reacted upon receiving his very own WNBA championship ring from the Seattle Storm on Wednesday at the Rose Garden.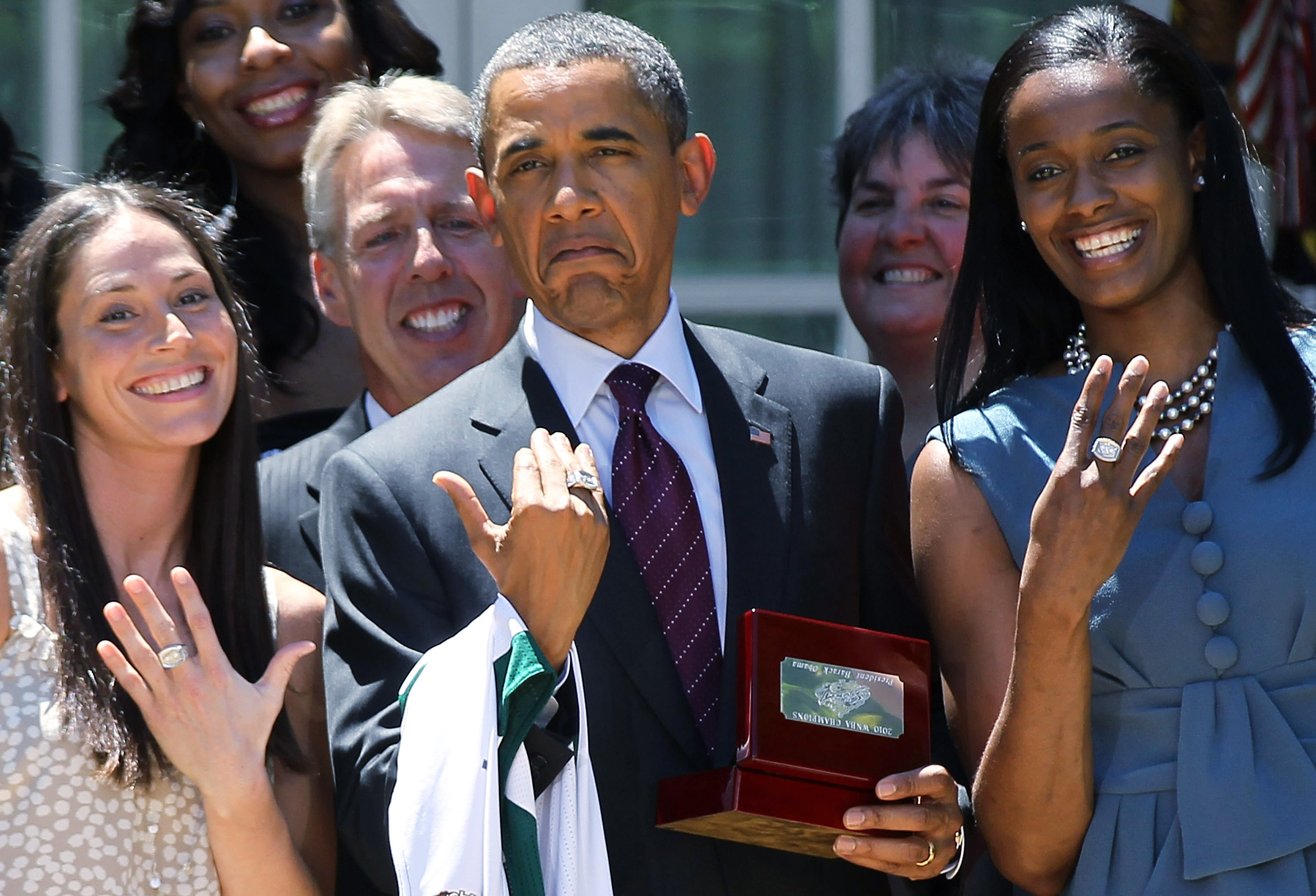 (Alex Wong/Getty Images)

The look either means he's impressed by the quality and craftsmanship, or he thinking he's seen much better in the crowd at the last White House state dinner.
Or, perhaps he's thinking about how much he could sell it for in order to help pay down the national debt.
What is President Hu's ring size, anyway?