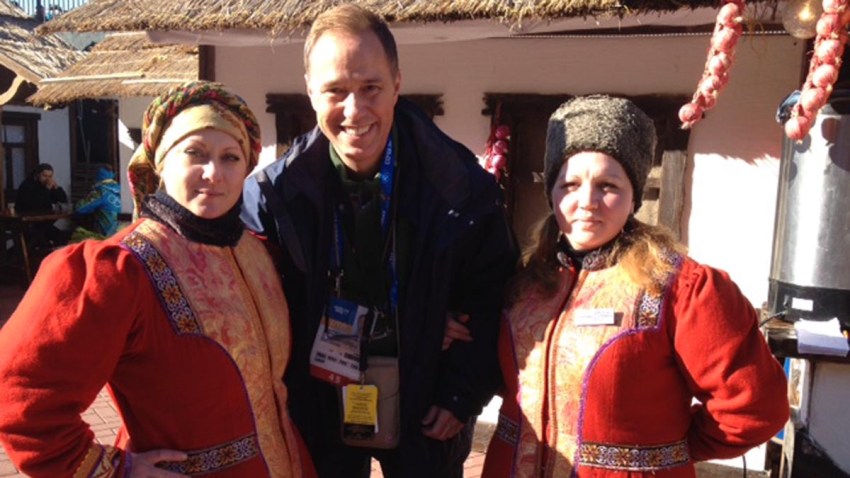 Lunch outside in the mountains of Sochi was borscht and pancakes filled with red caviar. Sweet and savory.
Our Russian waitresses really suited up to serve. They earned pins for taking this picture.
A DJ spun music for the alfresco meal.
Afterward we danced off lunch with villagers in the mountain cluster. There was lots of spinning and it was hard to keep up.
They like to have fun here.