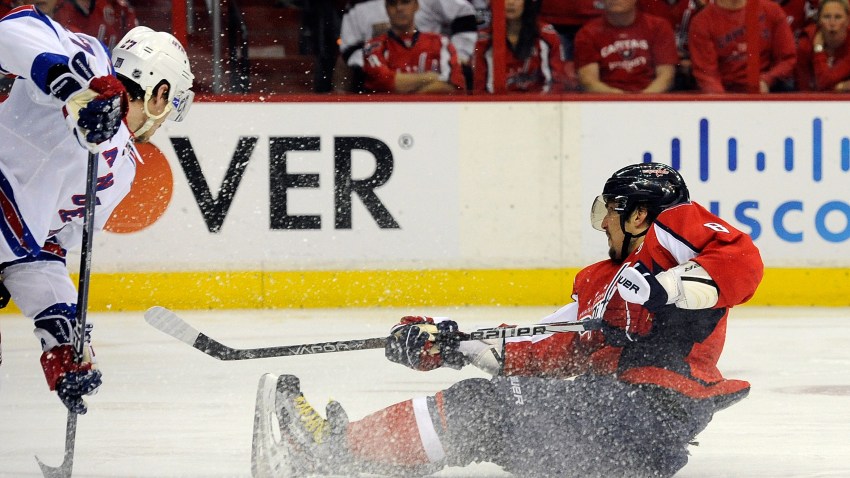 Early in the third period of the Washington Capitals' 2-1 Game 6 win over the New York Rangers Wednesday, Alex Ovechkin burst down the ice. Ryan McDonagh was able to slow him, but as the old saying goes, you can't stop Ovechkin. You can only hope to contain him.
Ovechkin was able to keep with the puck, spin on his butt and fire a shot toward Henrik Lundqvist.
Unfortunately, Ovechkin didn't score, but if he had, everyone in attendance would have bene Rocking The Red ... out of their ears since they would have been bleeding from the sheer volume.
Seriously, though. You have to wonder what if.
What if Ovechkin would have scored on that play? Would it have been bigger than "The Goal"?
The magnitude of the game -- a must-win playoff game versus a meaningless regular-season game against the Phoenix Coyotes --- would have definiely given the edge to Wednesday's attempt, but by sheer impressiveness, which one would have been better?
---
Adam Vingan is co-founder and editor of Kings Of Leonsis, a Caps-centric blog. Follow him on Twitter @Adam_KOL and e-mail your story ideas to adamvingan (at) gmail.com.