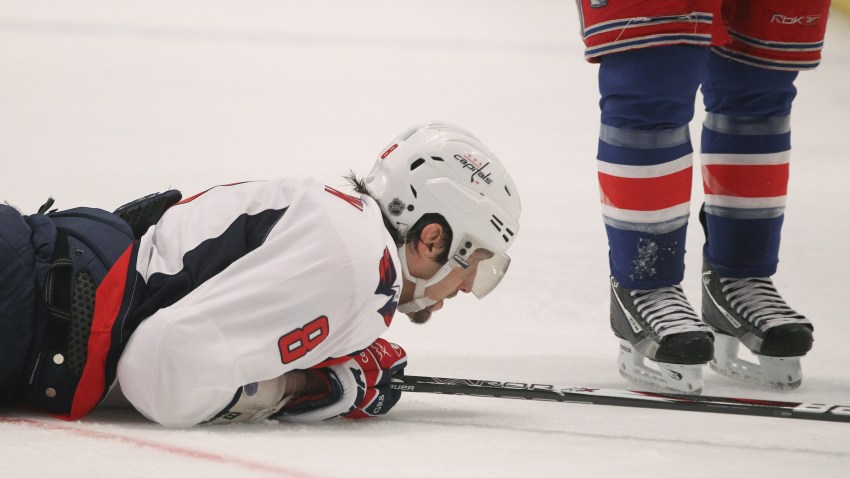 NEW YORK - After an emotionally-draining seven-game series against the Boston Bruins, no one would have blamed the Washington Capitals for having some sort of letdown against the New York Rangers in their first game of the Eastern Conference Semifinals Saturday. Except when they did.
The Caps, despite setting a postseason franchise record for fewest shots allowed on the road with 14, could not muster much offense wth 18 of their own in a 3-1 loss to the Rangers to put them in a 1-0 hole.
Braden Holtby admitted Saturday that he had trouble getting into the game because of the disjointed flow; owner Ted Leonsis remarked on how his team looked "a little flat." Everyone seemingly had an opinion, but each one was the same: the Caps failed to reach the intensity level that they needed to succeed.
"They definitely amped up their level and we were kind of stuck in that first-round intensity," Jay Beagle said Sunday. "We didn't really ramp it up. I think it's just a mental thing. After the game we all were sitting here and we knew it. We were like, 'That's not going to cut it, that's not good enough.'"
The first 40 minutes of Saturday's game were so eye-glazingly boring that both teams could have slipped into boredom-induced comas, but it was New York that awoke in the third period, scoring twice in 90 seconds to put the game out of Washington's reach (not to mention their first two-goal deficit of the postseason). If the Caps want to stay competitve in this series, they need to wake up, too, literally and figuratively.
"We've just got to remind ourselves that the game's not going to be easy," Karl Alzner said.Just because we got past the first round and the Boston Bruins, it's not going to be easy. The games that we played, we had to work extremely hard to have success at that and we didn't work as hard as we did last series."
---
Adam Vingan is co-founder and editor of Kings Of Leonsis, a Caps-centric blog. Follow him on Twitter @Adam_KOL and e-mail your story ideas to adamvingan (at) gmail.com.