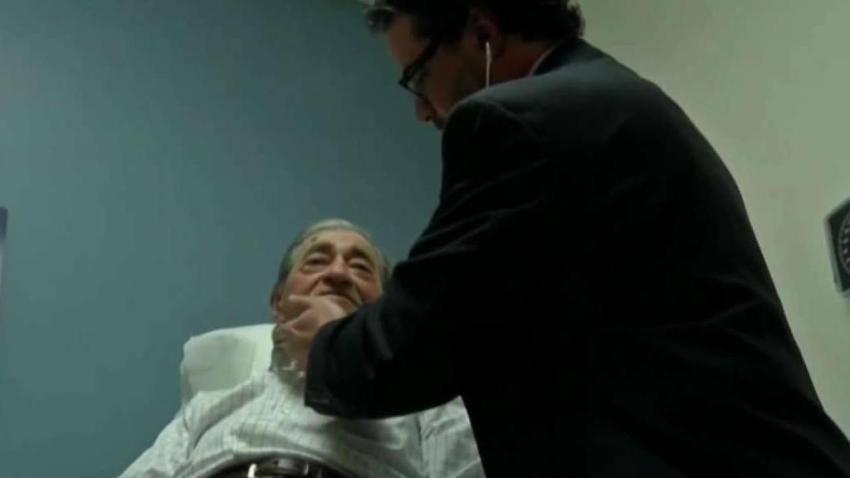 Four thoughts on the surging Washington Wizards following Wednesday's 102-93 win over the Miami Heat and ahead of Friday's rematch at Capitol One Arena.
Defense
We've now seen a world where the Wizards stopped being polite on defense and started getting real. Washington is 4-0 since Nov. 9. They are holding opponents to 93.5 points per game during the winning streak, the second best mark in the league, and 39.5 percent shooting from the field. All four foes scored fewer than 100 points. Last season the Wizards never kept opponents below 100 more than two games in a row.
This stretch of games wasn't exactly a murderous row -- all four teams entered with a losing record -- but the Wizards already lost games to a 1-win Mavericks squad and others headed for the draft lottery. Those setbacks weren't about the offense.
An engaged John Wall is often the first step for success. He's been better of late and we're not talking about those chase-down blocks no matter how fun they are. Actually, if the point guard would focus more on playing his opponent with good fundamentals -- Wall often lets a dribbler drive by so he can angle for a steal from behind or lags back anticipating the block -- the Wizards might be consistently stingy. Over the past four games, they've been just that.
Stat of the Day
Since the start of the 2016-17 campaign, the Wizards are 22-3 when holding opponents under 100 points including 6-0 this season. We know and, more importantly, they know playing good defense isn't some far off fantasy and the reward is all kinds of nice.
Mahinmi Madness
The Wizards didn't trail the Heat Wednesday night 80-73 with 9:47 remaining solely because of their backup center. That Ian Mahinmi committed two turnovers and a foul within a 31-second span right as Goran Dragic made three consecutive baskets to put Miami up seven didn't help.
Wizards coach Scott Brooks quickly called a timeout. When play resumed, the 6-foot-11 big man along with backup point guard Tim Frazier stayed on the bench while Wall and Morris re-entered. Fast-forward to the 5:52 mark and Washington led 88-83. They never trailed again.
The turnaround wasn't solely because Mahinmi sat, though the small-ball lineup, an option in part because Miami center Hassan Whiteside (21 rebounds) was resting, with Morris at center allowed for better defensive switching. Then again, it sure felt like good things happened once Mahinmi went out. It rarely feels like good things happen when he's on the floor.
Any Mahinmi conversation comes back to the massive and increasingly uncomfortable four-year, $68 million contract he signed with Washington last season. Forget the overpay and that the Wizards got caught up in last summer's free agent frenzy. That's obvious. The real issue is Mahinmi simply isn't providing much production regardless of his salary.
He's here for defense and rebounding. His presence was felt during a healthy 25-game stretch last season. Mahinmi grabbed a season-high nine rebounds in Monday's rout over Sacramento, but there have been few standout performances.
Meanwhile, Jason Smith played only two minutes during the four games.* Is Brooks playing Mahinmi over Smith because of that contract? Yes, and no. The Wizards committed a chunk of their salary cap to him. They need more, even if it's just for another team to maybe say they'll take him off the Wizards hands along with just one first-round pick.
The season is still young, but it's starting to get old constantly thinking the Wizards might be better off if Mahinmi sits. They'd certainly be better off if he starts producing consistently and stops trying to make offense moves outside of three feet from the basket.
*Mike Scott oddly received zero minutes against Miami. Perhaps in anticipation of no practice on Thursday, Brooks shortened the rotation from nine to 10, leaving Scott as the odd man out.
Pushing Porter
Virtually every conversation I've had with colleagues or league sources about what stands out with this team thru 14 games focuses on Otto Porter. There's some pleasant surprise about the starting small forward not letting the weight of his new four-year, $106 million contract negatively impact his game. There's also the obvious extra confidence that shows in his stats and body language.
The next step is obvious: Getting Porter more involved late in games.
He's tracking for career-highs in scoring (16.4), rebounding (7.5), steals (1.8), field goal percentage (57.6)and 3-point shooting (50.0). Porter ranks sixth league-wide in effective field goal percentage, which gives more weight to 3-pointers. All the production comes despite the Wizards rarely running plays for Porter, though he takes the third most field goal attempts per game behind only Beal and Wall.
However, Porter ranks eighth in fourth quarter field goal attempts despite playing the second most minutes. Against Miami, he didn't take a shot despite playing eight minutes, 33 seconds of the final period.
When folks think the Wizards still lack a "Big 3," it's largely because Porter doesn't take over games overtly late. That's not completely in his nature, but there's clear improvement with Porter being assertive, especially with the second unit. Against the Golden State Warriors, he was arguably the best player on the court for either team.
Ben Standig talks Wizards daily on the Locked on Wizards podcast, covers the Redskins for BreakingBurgundy.com and tweets way too much via @benstandig.