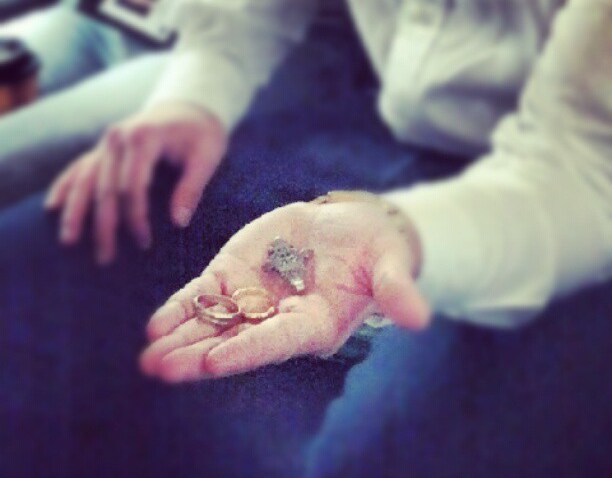 When the Washington Wizards secured the first overall pick in the 2010 NBA Draft, Irene Pollin -- the wife of late team owner Abe -- wore her husband's 1978 NBA Championship ring and her lucky yellow jacket as lucky charms.
Last year, guard John Wall, who was the prize of that draft, represented the Wizards at the annual NBA Draft Lottery. He claimed that he would wear Pollin's yellow jacket, but showed up in a lavender pinstriped suit. Wall tempted fate and it proved costly; the Wizards slid down two spots from their projected fourth overall pick to sixth.
The Lottery has not been kind to the Wizards despite their best efforts to summon otherworldly powers, from carrying the horseshoe of a Kentucky Derby winner to three full duffel bags packed with lucky charms. Wednesday, Zachary Leonsis, son of team owner Ted Leonsis, will look to bring some luck back to D.C. along with the top overall pick in the 2012 NBA Draft as the Wizards representative at the 2012 NBA Draft Lottery.
Of course, considering what was discussed above, the biggest question remains: What will Leonsis bring with him as a lucky charm?
"I have a couple good luck charms," Leonsis said in a phone interview Wednesday while en route to New York City. "I have my late grandfather's wedding ring. My dad has given me some fun little trinkets. Cross that he got from his grandma that he's giving me now to bring me a little luck. I also packed a yellow tie ... in reference to Mrs. Pollin's yellow jacket two years ago. It's my dad's. I'm hoping it fits me right."
While Leonsis hopes that luck will work in Washington's favor, the odds certainly will. With a 20-46 record last season, the Wizards earned the dubious distinction of having the NBA's second-worst record.
The Draft Lottery is where such ineptitude can be rewarded: The Wizards have a 19.9 percent chance of earning the top overall pick for the second time in three years and third time in franchise history. Also, the Wizards know they will have a higher pick than last year as they are guaranteed a top-five pick.
This year's draft class is heavy with talent. Kentucky's Anthony Davis is likely to be the top pick, but other high-profile players, like Davis's teammate Michael Kidd-Gilchrist, Kansas's Thomas Robinson and Florida's Bradley Beal give the Wizards plenty of players to choose from that could help in their rebuilding plans. That fact has actually calmed Leonsis's nerves.
"I do feel lucky that this is a really deep draft," he said. "In that sense, I don't feel the pressure that maybe I would in previous drafts. I think anywhere between one through five, we're going to get a good player who can make a big impact on this team next year."
There, however, might be unrelenting pressure from a fan base in the midst of a rebuild to find that one player that could speed things up. Zach's dad might be feeling the most pressure, but at least he's not shifting it onto him, right?
"He has been joking that nobody wanted to do it, so as last man on the totem pole, this was going to be one of my responsibilities," Zach said with a laugh.
No pressure, kid.
---
Adam Vingan is co-founder and editor of Kings Of Leonsis, a Caps-centric blog. Follow him on Twitter @Adam_KOL and e-mail your story ideas to adamvingan (at) gmail.com.