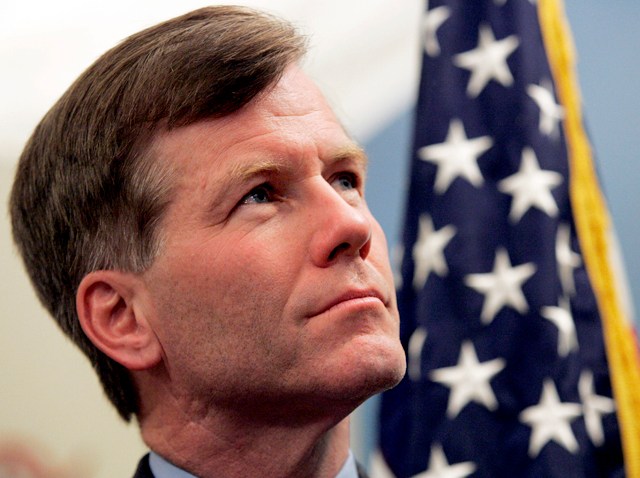 What can you do in 10 minutes? Run a mile on a treadmill. Watch Rachael Ray cook a third of a meal. Listen to Don McLean's American Pie -- and still have about 90 seconds to spare.
Well do you think you could give a response to the president's State of the Union address, with all of America watching, and do it in just 10 minutes? That's the task at hand to Virginia's new governor, Bob McDonnell.
Welcome to the big leagues, Bob!
Politics
Political coverage from NBC4.
McDonnell has been chosen to deliver the Republican response tonight, shortly after President Obama delivers his first State of the Union address. He'll speak before a live audience from the House of Delegates chamber in Richmond.
Please forgive Bob if he's a little nervous today. He's got a lot on his plate. He's got to make a good first impression to most of the country, which has probably never heard of him. He's got to live up to Republican expectations that he's a rising star in the party. He's got to touch on issues that affect millions of Americans. And he has to do it all in just 10 minutes.
What can you expect in his address? McDonnell said he'll speak about the separation between federal and state governments, but he hasn't given many details about what else he'll say.
But it might not even matter what he says, but how he says it.
"There is a significant upside but the downside is much greater if you bomb, people are going to remember it," political pundit Larry Sabato told Fredericksburg.com. "Just ask Bobby Jindal."