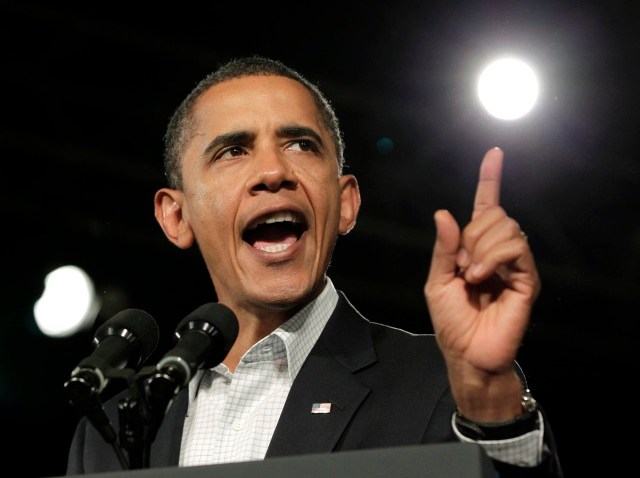 President Barack Obama will appear on The Daily Show the week that host Jon Stewart brings his "Rally To Restore Sanity" to the National Mall, CNN's Ed Henry tweeted.

The President's surely making District fans happy. But is he doing a disservice to Democrats?

People with tickets the Oct. 27 taping of The Daily Show at the Harman Center for the Arts in Chinatown will be treated to the presidential visit. Washington Examiner Yeas & Nays columnists Nikki Schwab and Katy Adams report that audience members will be allowed to bring their phones in -- so expect some covert footage to appear on Facebook, despite the fact that Comedy Central asks the audience to turn them off during taping.

Another high-profile guest is supporting Stewart's trip to D.C. When she appeared on The Daily Show last week, media mogul Oprah Winfrey gave Stewart's viewing audience (a twist on her schtick) tickets to the Oct. 30 "Rally To Restore Sanity" on the National Mall, the Associated Press reports.

Any youthful, Daily Show–watching Washingtonian will tell you that interest in the twin Stewart–Stephen Colbert rallies at the end of the month is high. Many will be ponying up couch space and sleeping bags for guests visiting out of town.

Yet the event comes at a crucial time for President Obama and the Democrats that Stewart and Colbert sort-of, kind-of tacitly support. (Come on, they do.) The election following the weekend of their rallies brings an election that may signal the end of Democratic majorities in the Senate or the House.

Is Comedy Central drawing the liberally minded demographic to Washington who might otherwise be convinced to canvass for a Democrat at home?

It's not in Comedy Central's interest to boost Democratic candidates. But will progressive voters come away from the rallies inspired to work to boost Democrats over their Tea Party and Republican candidates -- only to find that the opportune moment to pound the pavement has passed?

It's possible that the get-out-the-vote effect of the rallies will greater than the opportunity cost of losing potential canvassers -- who might not in fact do anything were they to stay home.

Maybe viewers at home will be encouraged by the sight of large crowds descending on Washington in support of sarcasm and progressive politics. The high-profile rallies could inspire broad support for Democrats.
---
Let's Go Around Town: Keep up with what's happening in the D.C. area anytime, anywhere. Follow us on Twitter and Facebook. Sign up for our e-mail newsletters and find out What You're Doing Tonight with texts delivered right to your mobile phone -- just text DCTONIGHT to 622339 to sign up. (Message and data rates may apply.) Don't forget our iPhone app!