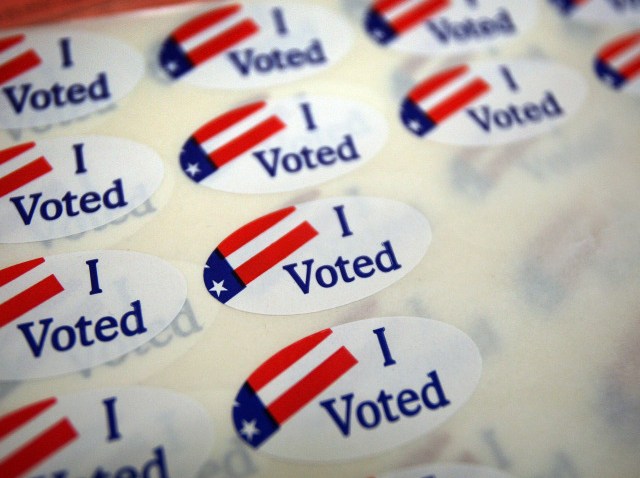 Michael D. Brown has been winning the At-Large Council race in D.C. by keeping his mouth shut. On Friday, he decided to open it -- sorta -- and he's made a lot of people angry.
Perhaps a bit stung by the charge that he has not campaigned and is willing to let voter confusion put him over the top, the man Councilmember Tommy Wells has dubbed "White Mike" unleashed a robocall and an e-mail to supporters.
"Hi, this is John," the caller, who sounds like a black male, begins. He urges a vote for "Michael Brown" and says Brown was a candidate in "a citywide election four years ago," but does not say it was a race for shadow senator. (Michael A. Brown ran for mayor four years ago.)
Politics
Political coverage from NBC4.
The rest of the call is fair enough -- it says Brown makes "D.C. statehood a top priority" and notes that "Barack Obama called Michael Brown a strong advocate for the rights of D.C. residents." This is true: Brown was a Democratic convention superdelegate in 2008, and when he endorsed Obama, the Obama campaign issued those kind words under the candidate's signature.
In his e-mail message, Brown writes, "We are in the final stages of what has been an amazing campaign. I started 10 weeks ago with no money and a few friends like you, and last week a city wide Washington Post Poll showed that I am ahead of the incumbent by 12 points among likely voters. If I win, I will make history."
Brown says he has been outspent "20 to 1" and withstood "TV commercials against me paid for by a political action committee." He asks for help at the polls, writing, "I am working so hard and I have come so far."
Brown is a passionate advocate for statehood, but this is a bit much. Either he knows that most of his support is due to name confusion and he is being shockingly disingenuous, or he genuinely believes voters know which Michael Brown they are getting, in which case he is delusional.
In the big race, Mayor Adrian Fenty and rival Vincent Gray both appeared on a special edition of WTOP's Politics Program Friday, where Mark Plotkin asked Fenty about vote-buying allegations.
Fenty answered: "WJLA's investigation points out one specific case where one driver who was unnamed and may have said to somebody, 'Hey, if you come and vote for me, you'll maybe get a job.' That person didn't have authority to even offer it, let alone whether we know if he did it. What my opponent is trying to do is not talk about the issues."
In response, Gray said, "I didn't make the charge. The charges were made by the people who were the subject of it."
Plotkin told Gray that voters think he has been "evasive" about his plans for schools chief Michelle Rhee. If he'd hoped that would get a straight answer out of Gray, he was mistaken. Gray replied, "Surely I can't conclude that anybody or everybody would say that the future of this city and the future of our education system swings on one person."
In the Washington Post Saturday, Colbert King says Rhee's poll numbers "are in the pits among black residents," and a majority of black Washingtonians "cite Rhee as a reason to vote against Fenty." King, who has defended Rhee in the past, says her decision to campaign for Fenty "in predominantly white Ward 3" was a "polarizing action" that was "about the last thing this racially strained city needed." King says, "Regardless of Tuesday's outcome at the polls, Michelle Rhee should clean out her desk."
The Post's Mike DeBonis reports that this week, Rhee taped an episode of "The Oprah Winfrey Show" -- which won't air until six days after the primary. DeBonis observed that Rhee "might be touting her successes" even after Gray, "whom Rhee has indicated she would be unwilling to work for," has won the primary and become de facto mayor-elect.
And if Gray wins Tuesday, he will be the next mayor. On WTOP Friday, Fenty shot down the tantalizing notion that, if he wins Tuesday's candidate-free GOP primary on write-ins, he might press on to November as a Republican.
All in all, Friday was another bad day for Fenty. At a Georgetown debate, Fenty was heckled by Virginia Williams, mother of former mayor Anthony Williams. Washington City Paper says Williams, "an ardent supporter of Vincent Gray, called out a few times as Fenty was speaking." She's upset that Fenty has been saying her son has endorsed him. She says her son "is officially neutral in this race and doesn't like the fact that Fenty is saying otherwise."
Far worse than that is a letter to the Post by Bill Slover, who headed the D.C. Housing Authority until he started asking questions about contracts awarded to Fenty's former fraternity brothers at Banneker Ventures. Slover says the contract process "was anything but independent," and that the issue "is not just about cronyism: This is about fiscal responsibility. ...It is simply bad policy to pay double and triple the normal cost of doing business."
Slover asserts that during his time as housing chief, "I upheld my fiduciary responsibility to protect the interest and the mission of the Housing Authority and the 19,000 families it serves. And for that, the mayor fired me."
---
Fan, Follow and Text: Get the latest from NBCWashington.com anytime, anywhere. Follow us on Twitter and Facebook. Sign up for our e-mail newsletters and get breaking news delivered right to your mobile phone -- just text DCBREAKING to 622339 to sign up. (Message and data rates may apply.)