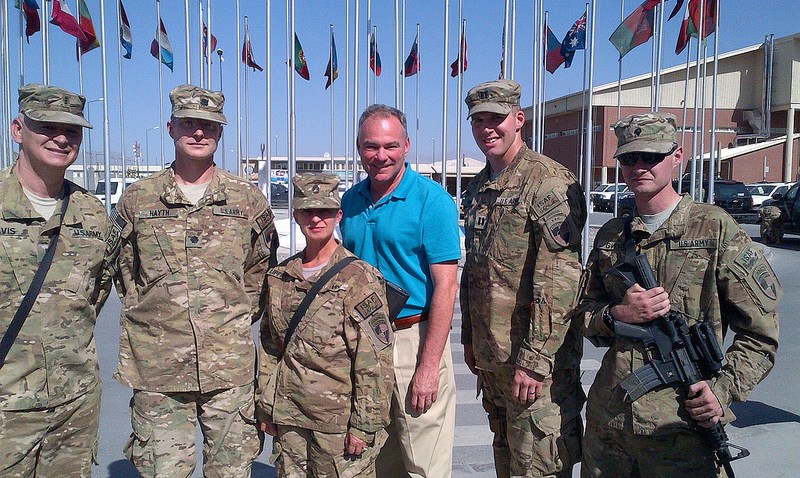 Sen. Tim Kaine (D - Va.) met with troops stationed in Kabul, Afghanistan on the Fourth of July.

He visited with troops from Virginia and discussed the ongoing transition to democracy there, said a spokesperson from his office.

Kaine's stop is part of a weeklong visit to the area, the spokesperson said. The office isn't providing any more details on the trip until he returns due to security reasons.