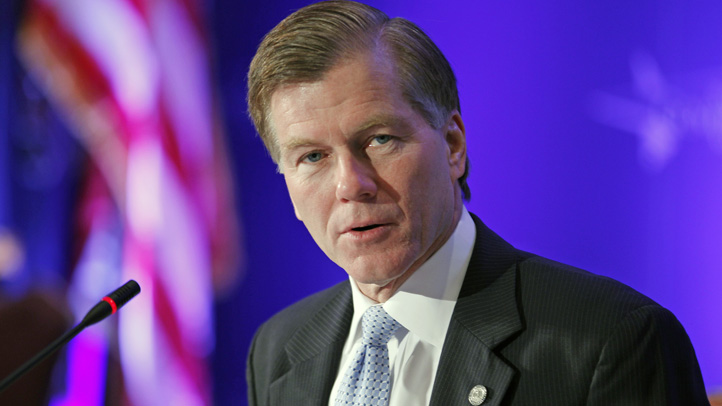 Attorney General Ken Cuccinelli cited a conflict of interest Wednesday in recusing his office from representing Gov. Bob McDonnell and hiring private lawyers to handle matters arising from a politically explosive criminal case pending against a former chef at Virginia's Executive Mansion.

Democratic former Virginia Attorney General Anthony F. Troy will lead four attorneys from the Eckert Seamans firm in Richmond providing counsel to McDonnell in his official capacity and others in his office as embezzlement charges proceed against Todd Schneider and inquiries into the mansion's kitchen operations continue.

"Due to the practical conflict previously noted by this office in the case of Commonwealth v. Todd Schneider, ... you and your office are appointed to serve as special counsel to represent (McDonnell) ... for matters related to, or arising from, this case and any other related matters," Assistant Attorney General Ellen Porter wrote in a letter to Troy dated Wednesday.

The conflict includes the exposure both Cuccinelli and McDonnell have had to food supplements maker Star Scientific Inc., the subject of a federal securities probe and three shareholders' lawsuits, and its chief executive, Jonnie Williams. Williams, a political backer, gave gifts to both McDonnell and Cuccinelli, some of which they disclosed belatedly or not until after journalists had first reported them.

Star Scientific gave McDonnell's campaign and his political action committee more than $100,000 and, in 2011, wrote the governor's daughter, Cailin, a $15,000 check to cover expenses for her Executive Mansion wedding reception, including Schneider's bill for private catering services. McDonnell never reported the gift on his required statement of economic interests for that year because state law requires elected officials disclose only gifts to themselves, not family members.

Maureen McDonnell, the governor's wife, has promoted Star Scientific's Anatabloc supplement at an event at the Executive Mansion and has traveled the country to hawk Anatabloc along with other products.

In court documents filed in Schneider's defense, he alleges that he had been told to take food, purchased at state expense, from the Executive Mansion kitchen as compensation for catering and event services he provided privately to the family. He also alleges that members of the governor's family at various times took items from the kitchen for their personal use.

Cuccinelli, meanwhile, has accepted more than $18,000 in gifts from Williams since 2009, including more than $6,000 worth of food supplements, and a $3,500 family summer vacation and $1,500 Thanksgiving retreat and dinner at Williams' luxury lodge on Smith Mountain Lake. Cuccinelli last month amended disclosure statements dating from 2009 to add the lake vacations and other gifts that he said had slipped his mind earlier.

Cuccinelli also owned thousands of shares of stock in Star Scientific when the company sued Virginia's Department of Taxation over a $700,000 tax dispute. His office represented the state for more than a year before it recused itself over the conflict and turned the state's defense in the case over to private attorneys in April. Cuccinelli sold part of his stock last year and the rest last month, divesting himself of all Star Scientific holdings.

Last month, Cuccinelli petitioned Richmond Circuit Court to withdraw as Schneider's prosecutor on four felony counts, citing conflicts that include his and the governor's mutual ties to Williams and his company, but also other conflicts. The court agreed and appointed Norfolk Commonwealth's Attorney Gregory Underwood as special prosecutor.

Schneider's pending case and ongoing state police investigations could, at some point, require the attorney general to cross examine witnesses from the governor's staff who, under state law, are clients of the attorney general. Another conflict Cuccinelli cites is a former executive mansion director who once worked for a firm that raised political donations for Cuccinelli.

Neither Cuccinelli nor McDonnell is charged with wrongdoing, but the FBI is scrutinizing the relationship between McDonnell and Williams, sources have told The Associated Press on condition of anonymity because their roles precluded them from talking publicly. The FBI's interest is related to the securities probe of Star Scientific.

McDonnell's new private legal team -- Matthew B. Kirsner, Richard L. Savage III, Charles Zdebski, David W. Clarke and Troy -- will bill the governor's office at a rate of $250 hourly, according to Porter's letter to Troy.

Their state-paid services would not extend to representing McDonnell in his personal capacity or members of family outside the scope of official activity.