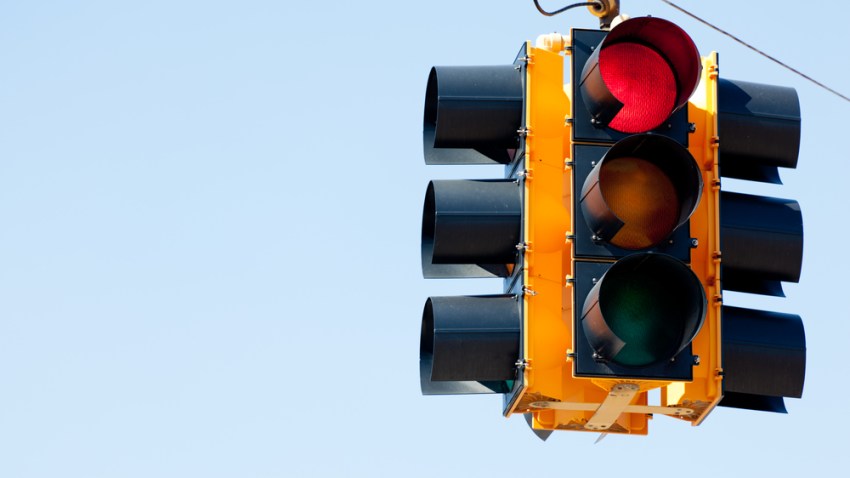 A task force is studying fines and the effectiveness of traffic enforcement cameras in the District of Columbia.
Why?
Because politicians are responding to complaints from law-breakers that the fines are too high.
First Read — DMV
A place for insight, analysis and exclusives on the people who shape politics in the District, Maryland and Virginia.
Forget that traffic accidents have claimed hundreds of lives on District roads in the past decade; politicians need to be responsive to the demands of voters, even if those voters are breaking the law and endangering others.
Ward 6 Councilmember Tommy Wells -- who hasn't been shy about his desire to be mayor -- was first to propose lowering fines. How ironic. The city's top advocate for mass transit, biking and walking is now weighing in on the side of drivers.
Drivers who are breaking the law, mind you.
Studies have shown that red light and speed cameras reduce accidents and save lives.
Studies also have shown that politicians who pander to whiny law-breakers gather a few votes here and there.
Because I am not running for mayor and thus have no one to pander to, allow me to provide a straightforward solution that should satisfy reasonable motorists: Your first red light or speed camera ticket is fully refundable. Pay your fine and if you don't get nabbed by another camera for six months, you'll get your money back.
Everyone makes mistakes, and everyone is entitled to a bit of forgiveness.
Repeat offenders, on the other hand, should be fined out the wazoo.
My solution will also allow politicians to sleep better at night.
It really is quite simple: If our elected leaders lower fines and subsequently traffic fatalities increase, that blood is on their hands.