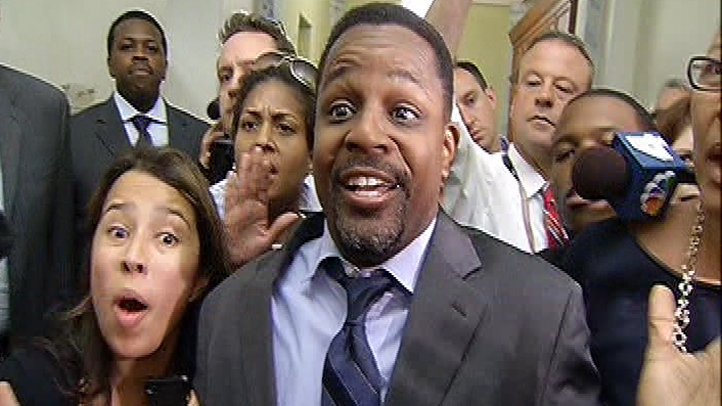 The sentencing of former D.C. Council Chairman Kwame Brown has been delayed until November.

Brown resigned his seat in June and pleaded guilty to bank fraud and a misdemeanor campaign finance violation. He admitted that he lied about his income on bank loan applications, one of which allowed him to buy a powerboat.

His sentencing had been scheduled for Sept. 20. On Monday, a federal judge granted a motion to delay it to allow Brown to "complete his cooperation" with prosecutors. He will now be sentenced Nov. 12.

Brown faces a maximum of six months in prison on the bank fraud conviction. The campaign finance violation also carries a possible six-month term.
Copyright AP - Associated Press