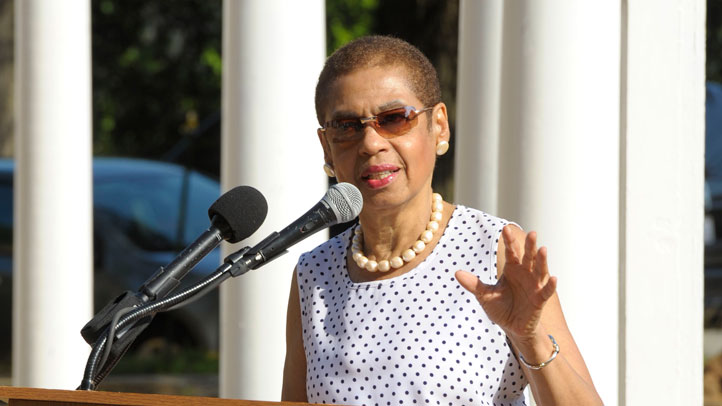 D.C. Del. Eleanor Holmes Norton blasted freshman Rep. Kerry Bentivolio (R-MI) Thursday for what she says is an attack on the city's self-governance.

Bentivolio has been seeking co-sponsors to for a bill that would prohibit the district from using red light and speed cameras in the district -- but Holmes Norton is questioning why he wouldn't draft a bill that could be used nationwide.

"Representative Bentivolio has been in Congress barely six months, but, with this bill, has already violated his professed support for small government and local control of local affairs," Holmes Norton said in a statement.
"....He is singling out the District because he thinks he can," she said.
The district's automated camera system has come under fire in recent months for its steep fines, although the D.C. Council recently voted to reduce them slightly.
First Read — DMV
A place for insight, analysis and exclusives on the people who shape politics in the District, Maryland and Virginia.
If he received such a ticket, he should pay it, Holmes Norton said, although members of Congress are exempt from most tickets in the city.
Holmes Norton is vowing to fight the legislation, calling Bentivolio a "congressional bully" who should be focusing on his home state.

"Considering the major congressional issues affecting Representative Bentivolio's constituents, surely they will be concerned that he has diverted his attention and energy to trying to interfere with the local affairs of a local jurisdiction, instead of spending his time in Washington attending to the affairs of his constituents in Michigan."

Bentivolio's office has not yet responded to News4's request for a comment.