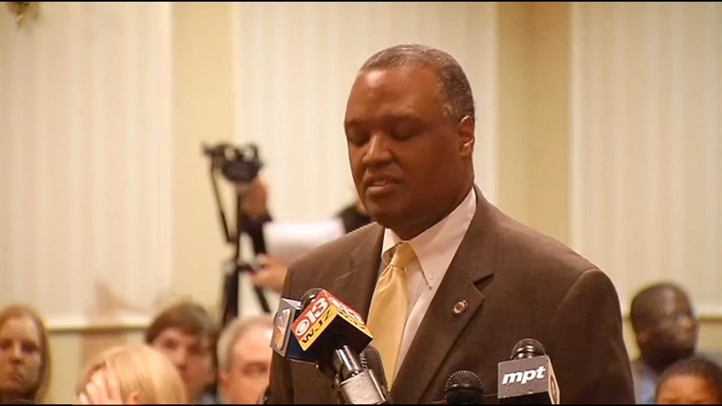 Prince George's County Executive Rushern Baker is calling for up to five unpaid furlough days for county workers to address a $152 million budget gap.
Baker proposed a $2.7 billion budget Thursday that would essentially keep overall spending flat. It includes modest increases for schools and public safety, and cuts for public libraries, the health department and other agencies.
Baker calls the spending plan the toughest budget year under his watch.
First Read — DMV
A place for insight, analysis and exclusives on the people who shape politics in the District, Maryland and Virginia.
The furloughs would affect most of the county's 6,000 employees, including public safety workers. Baker had pledged to avoid furloughs if possible when he took office.
Despite the furloughs, Baker also is planning for a raise for most employees. It could amount to about a 1.5 percent pay increase after the cost of furloughs. The county also is offering buyouts to senior employees.
Copyright AP - Associated Press