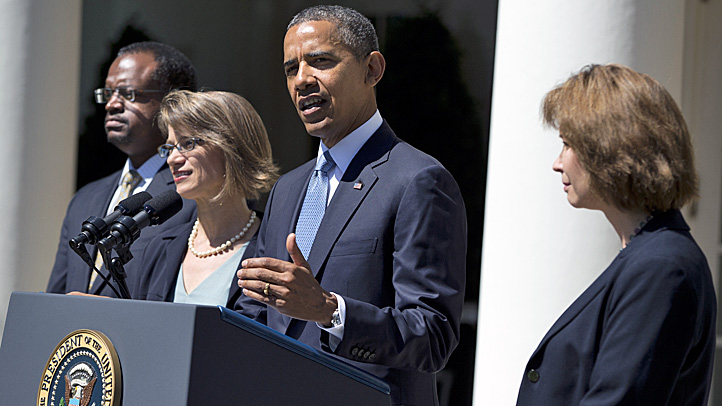 President Barack Obama nominated three Washingtonians to the influential federal appeals court for the District of Columbia. He also challenged Republican lawmakers to vote quickly on the selection and not drag it out as they have in the past by turning the nominations into a political issue.
"What I'm doing today is my job; I need the Senate to do its job," the president said as he announced his nomination of Patricia Millett, Cornelia Pillard and Robert Wilkins Tuesday in the White House Rose Garden.
Pillard is a Georgetown University law professor. Millett is an appeals lawyer in Washington, and Wilkins is a judge on the U.S. District Court in Washington. They would fill three vacancies currently on the U.S. Court of Appeals for the District of Columbia, according to Associated Press.
First Read — DMV
A place for insight, analysis and exclusives on the people who shape politics in the District, Maryland and Virginia.
The appeals court is often referred to as the second-highest court in the nation because of its influence on key cases. The D.C. circuit has also served as grooming grounds for the U.S. Supreme Court. Four current justices have served on it, the Associated Press reports.
Copyright AP - Associated Press