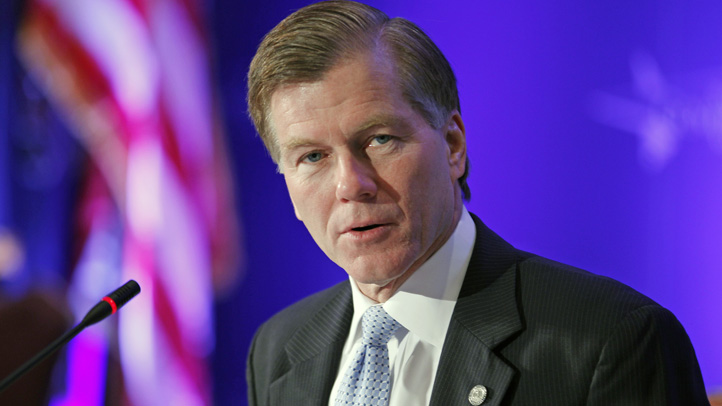 The purple state of Virginia just got a little greener. Gov Bob McDonnell announced plans Tuesday to convert the state's 15,500-vehicle fleet to alternative fuels.
McDonnell said Virginia is the first state to take on the task of converting its vehicles to natural gas. The move is estimated to have upfront costs between $3 and $4 million.
The announcement, according to the Richmond Times-Dispatch, came at the end of the governor's two-day energy conference in Richmond
First Read — DMV
A place for insight, analysis and exclusives on the people who shape politics in the District, Maryland and Virginia.
On Tuesday, he also signed onto an agreement with 20 other states to encourage the development of natural gas fueled vehicles.
Not a surprise, considering that in 2009, while McDonnell said he doesn't believe man-made carbon emissions cause global warming, he did say he believed emissions should be reduced.
IN OTHER NEWS:
* Uber gets sued and, surprise, not by anyone in D.C.
* Where there's an Obama, there's an O'Malley. One of Obama's top surrogates will be in attendance at tonight's debate
* Obama and Romney are in a statistical tie in Virginia

* Eleanor Holmes Norton is not too happy about a new idea to secure D.C. budget autonomy through a voter referendum
* Parkview community battles over preserving church
* A pro-gun group is angry at Rep. Cantor over a gun-free event.
* Breaking free: George Allen takes a stance at odds with the state GOP and says Virginia will have to pay more for the Metro to Dulles.
* D.C. gets its first liquor in over a century
* Another $3 million in ads for Kaine