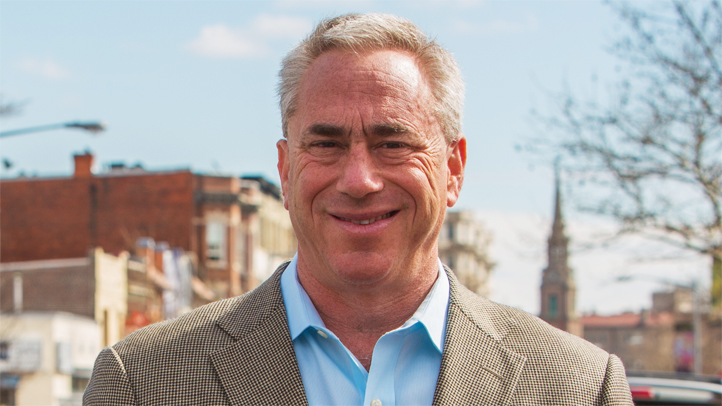 D.C. Council candidate Elissa Silverman tried to get fellow Democratic candidate Matthew Frumin to drop out of the at-large council race in an attempt to reduce the number of candidates relying on support from the city's majority-white neighborhoods, the Washington Post reported on Sunday.
Both campaigns confirmed these efforts to the Post.
A representative from Silverman's campaign first met with Frumin earlier this month to try and convince him to drop out, and Silverman reached out to Frumin again via email last week asking him to get out.
First Read — DMV
A place for insight, analysis and exclusives on the people who shape politics in the District, Maryland and Virginia.
If he agreed, Silverman said she would help Frumin try to take the Ward 3 council seat from Mary Cheh next year.
Six candidates are vying for the at-large seat in tomorrow's special election. Silverman's efforts highlight the fact that low voter is expected, and the race could come down to a few hundred votes because the city's majority Democratic voting base seems to be closely divided among the candidates.
Read the full story here.
IN OTHER NEWS:
* The latest to endorse Republican Patrick Mara for the at-large D.C. Council seat? New Jersey Governor Chris Christie. (Washington Post)
* The right-leaning Washington Examiner editorial board also endorses Mara. (Washington Examiner)
* The District's Office of Campaign Finance launched an inquiry into an arrangement Mara made with a conservative group to assist in raising money from his 2008 campaign donors. (Washington City Paper)
* Attorney General Ken Cucinelli's office says there is nothing wrong that requires an investigation into the attorney general's relationship with Star Scientific, but Democrats say it's a conflict of interest for Cucinelli to be the one to decide when or if an investigation is launched. (Washington Examiner)
* Only two Metro board members of the 13 interviewed for a Washington Examiner story say they commute on the transit system daily. (Washington Examiner)

* Your daily dose of examining Maryland Gov. Martin O'Malley's ambitions: "I intend to run through this finish line and do everything I can to make these final 19, 20 months as effective as possible for the people I serve." (Washington Post)
* Democratic Virginia Sens. Tim Kaine and Mark Warner disagree on limiting gun magazine sizes and banning assault weapons. (Virginian-Pilot)
* The new chairwoman of the Maryland GOP says she is hopeful that her party can pick up seats in the Democratic-dominated General Assembly, despite redistricting challenges. (Washington Post)