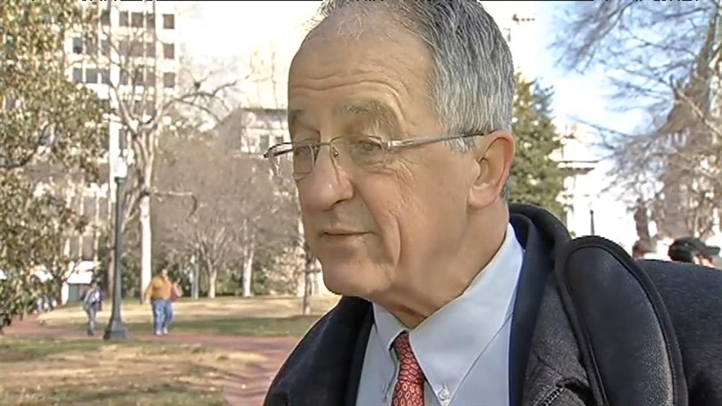 Yesterday, Morning Read wrote that the Virginia GOP would quietly kill the "personhood" amendment, a sign that the party would likely be shifting its focus away from controversial social issues this year.
Since then, the author of the state's "personhood" bill, Del. Bob Marshall, has said just as much.
Marshall told the Huffington Post that since Nov. 6 the GOP is "more overtly gun-shy" about dealing with abortion and said he is receiving constant pressure from party leaders to drop his socially conservative agenda.
First Read — DMV
A place for insight, analysis and exclusives on the people who shape politics in the District, Maryland and Virginia.
"It doesn't happen more than seven days a week, 52 weeks a year," he told The Huffington Post sarcastically in an interview. "Through committee assignments, being shoved aside ... I've had to deal with things the hard way."
Marshall is a strong opponent of abortion in all circumstances, same-sex marriage, funding for Planned Parenthood and insurance coverage of contraception. He went on to say that the GOP is purposely using commitee assignments to "set this pro-life legislation up for failure."
But this doesn't he won't be able to propose anti-abortion related legislation at all. Via Huffington Post:
"For example, I might amend a bill that deals with life insurance to say the child killed in utero should be recognized as a legal person," he said. "Just put that in there and stipulate it. I've seen massive shifts on lobbying and delegates pulling their bills because they know I'll amend them and that I know how to do it in a germane way."
IN OTHER NEWS:
* Former Fox News contributor and GOP strategist Pete Snyder to run for lieutenant governor of Virginia
* Have questions for Sen @MarkWarner on #fiscalcliff or FAST Voting Act? He'll hold a Twitter townhall tomorrow at noon. Use #askwarner
* Then-WCP's Erik Wemple's 1996 profile on the late Lawrence Guyot
* Does Cuccinelli think soft voting laws helped Obama win?

* Ward 7 Councilmember Yvette Alexander wants Ward 1 Councilmember Jim Graham to lose oversight of the District's liquor laws

* VA uranium panel meets for last time today
* McDonnell campaigns for his Lt. Gov. Bill Bolling

* Mike DeBonis looks at the data and examines how voting patterns and turnout changed in the District in the past four years
* After missing out on "Lincoln," D.C. officials want to get Hollywood to film in the District
* McDonnell's request for FEMA aid for Hurricane Sandy damages has been approved
* GW and American campuses go smoke-free
* Fairfax board takes big step in removing planned road through Tyson's last green space
* Which Metro stations are busiest?

* In VA., guns sales are up, but crime is down
* Gov. O'Malley expected to be named head of finance of the Democrat Governors Association when his chairmanship ends next week
* Mayor Gray declines to meet with prosecutors looking into the "shadow" campaign
* Judge says full review needed in controversy surrounding the nomination of Greg Hall to replace Tiffany Alston in Maryland House of Delegates.