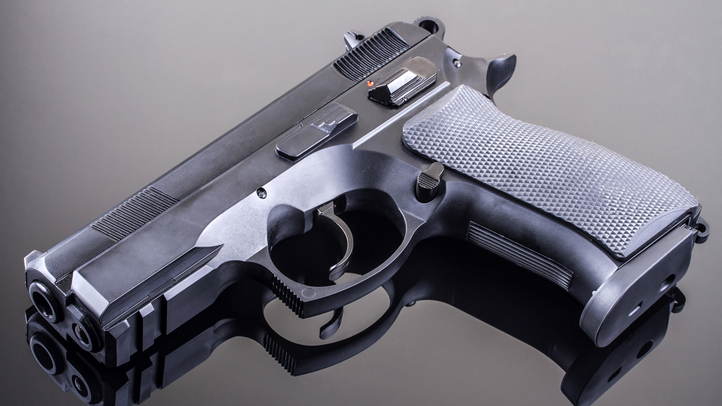 The Maryland Senate is expected to vote on Gov. O'Malley's sweeping gun control package Thursday. The chamber gave preliminary approval to the legislation Wednesday, keeping the key elements of O'Malley's proposal intact.
In its final vote today, the Senate is expected to pass legislation that would require prospective gun buyers to submit to fingerprinting, complete a safety training course and undergo a more rigorous background check process before purchasing a weapon. The bills would also ban military-style assault weapons and limit magazines to 10 bullets in the state.
During 11 hours of debate Wednesday, the Senate did make some amendments to O'Malley's original proposal.
First Read — DMV
A place for insight, analysis and exclusives on the people who shape politics in the District, Maryland and Virginia.
One approved amendment went beyond the governor's proposal and would prohibit anyone who's been admitted to a mental hospital under an emergency petition from purchasing a weapon.(Current law bans anyone who's been voluntarily admitted to a mental hospital for more than 30 days.)
The chamber also approved an amendment that would reduce the pistol licensing fee from $100 to $25.
A House committee is scheduled to take up the legislation Friday.
Take time today to read the Washington Post's story on Bretta -- a big gun manufacturer considering closing its manufacturing plant in Maryland because of O'Malley's push for some of the strictest gun regulations in the country. If the assault weapon ban is passed, one of the company's popular guns, which is produced in the state, would be illegal in Maryland.
IN OTHER NEWS:
* An anti-abortion group is expected to pledge at least $1.5 million to Ken Cuccinelli's gubernatorial campaign. (AP)

* Gov. O'Malley wants to give a $1.8 million funding bump to Maryland Meals for Achievement, a program that provides breakfast to eligible students at schools. This money will help 57,000 additional students at 542 schools. (Patch)
* Gov. McDonnell has a pattern of veering from his conservative principles when the business lobby wants more government. (Washington Examiner)
* Former D.C. Councilman Michael A. Brown -- who is running in the April 23 special election -- has been cleared in a federal investigation into how more than $100,000 disappeared from his previous campaign account. But is he ready to rebound from the controversy? (Washington Post)
* What a very long week D.C. Councilman Jim Graham has had. But seriously, is he running for mayor? (Washington City Paper)
* The over-the-top cover of the Washington Examiner: "D.C. makes driving cars hell on wheels."
* Sen. Tim Kaine gave his first speech on the Senate floor Wednesday and said that the recently passed Virginia transportation bill is a model for a federal budget compromise. (Roanoke Times)
* A Maryland delegate wants to make cyberbullying illegal. (News4)
* A new website to keep D.C. residents updated about the latest happenings of the streetcar project is up and running. (Greater Greater Washington)