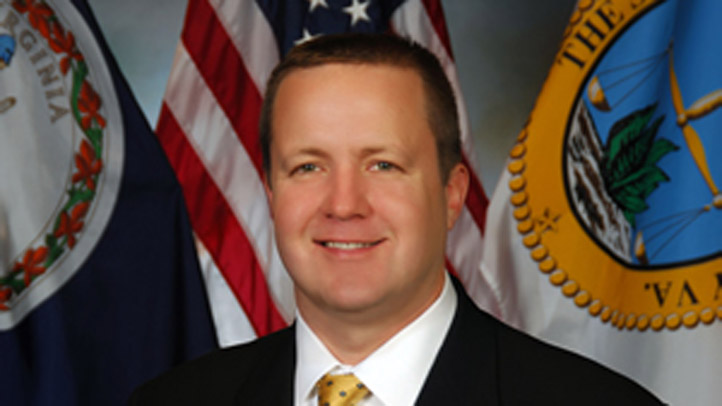 The race to win the Republican and Democratic nominations for Virginia governor could have been exciting.
It could have been a Republican showdown between Attorney General Ken Cuccinelli and Lt. Gov Bill Bolling, with a sideshow from alleged wedding crasher Tareq Salahi.
And on the Democratic side, it could have been a battle between party fundraising superstar Terry McAuliffe and (maybe) Senator Mark Warner and former Congressman Tom Perriello.
First Read — DMV
A place for insight, analysis and exclusives on the people who shape politics in the District, Maryland and Virginia.
But Bolling dropped out because he thought he didn't stand a chance, and Salahi filed as an independent instead. And Warner and Perrillo were never even sure they wanted to run.
So while we will have to wait for the general election for all the gubernatorial drama, there is still one primary worth watching: the Republican lieutenant governor's race, where there are a whopping seven candidates vying for the nomination.
Here's who's running:
Jeannemarie Davis: A former member of the Virginia House of Representatives and Senate who was appointed as Gov. McDonnell's director of the Virginia Liaison Office in Washington, D.C. She's already received some negative attention for its decision to invoke 9/11 in a campaign email on the anniversary of the attacks.
Bishop E.W. Jackson: Founder of Chesapeake's Exodus Faith Ministries. He recently called on black voters to end their "slavish devotion to the Democratic Party," taking offense to the party's ties to Planned Parenthood and other "so-called Civil Rights leaders."
Scott Lingamfelter: A former United States Army Colonel. He's been a member of the Virginia House of Representatives since 2002.
Stephen Martin: Served in the Virginia House Delegates, 1988-1994. Since 1994, he has been a member of the state Senate. He is also Virginia's co-chairman for the American Legislative Exchange Council (ALEC)
Pete Snyder: An entrepreneur and founder of New Media Strategies, the largest social media marketing agency in the world, according to the Washington Post. He is currently a FOX News contributor.
Corey Stewart: Chair of the Prince William Board of County Supervisors. He is an international trade attorney.
Susan Stimpson: Chair of the Stafford County Board of Supervisors.
All of the candidates are from Northern Virginia except for Bishop Jackson and Senator Martin.
On the Democratic side are Aneesh Chopra, the country's first Chief Technology Officer, and Ralph Northam, a physician and Virginia state Senator.
IN OTHER NEWS:
* D.C. Council member David Catania leaves his cushy executive job at a local construction firm.
* Virginia Republicans reject restoration of civil rights for nonviolent felons.

* The Richmond Times-Dispatch says Cuccinelli has a soft spot for felons.
* Poll: Should Obama put D.C. plates on his limo?

* Some Maryland lawmakers want O'Malley to go further on gun control.
* Cuccinelli will defy tradition and stay in office while running for governor.
* The Virginia House of Delegates is set to vote whether to appoint the state's first openly gay judge.