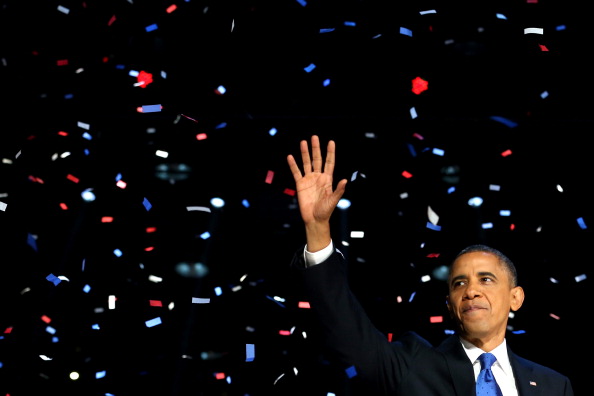 In 2008, President Barack Obama became the first Democrat to carry the state of Virginia since President Lyndon Johnson in 1964. With those results, Virginia transformed from a reliably red state in presidential elections to a coveted swing state.
The results in 2012 would tell us whether 2008 was a fluke. And in the end, Obama carried the commonwealth by 50.8-47.8 percent Tuesday. Now, experts are weighing in on what has changed in Virginia and the main factor -- and arguably the biggest factor in the country -- is the shifting demographics.
The University of Virginia gathered a panel of experts on the subject, and here's what Dustin Cable, a policy associate in the Demographics & Workforce Group of U.Va.'s Weldon Cooper Center for Public Service, had to say:
First Read — DMV
A place for insight, analysis and exclusives on the people who shape politics in the District, Maryland and Virginia.
The Republican Party has serious demographic problems. Virginia's shifting demographics, like that of the nation, have been dramatic in just the last few decades, with Hispanics and Asians driving most population growth and changes in the electorate. There's no doubt minority turnout helped Obama last night.

The composition of the electorate looks a lot like it did in 2008. For instance, blacks accounted for nearly 19 percent of the electorate four years ago, and if you believe CNN exit polling, blacks made up 20 percent of the voters in Virginia this year. This is a remarkable development in the history of politics in Virginia, a state that not too long ago exemplified the Jim Crow South and voter suppression. Virginia exit polls show that Obama won 93 percent of black voters, up from 92 percent four years ago. Moreover, 65 percent of Latino voters voted for Obama -- essentially identical to his 2008 support. Asian voters gave Obama 66 percent of their votes, up from 61 percent in 2008. While Obama's support among white Virginians was only 38 percent in 2012, this represents no real change from 2008 (39 percent).
Much of this growth has been concentrated in the D.C. suburbs.
In 2008, Obama came out of Northern Virginia with a lead of 234,000 votes, according to the Richmond Times Dispatch. This time around, he largely replicated that, with a lead of 209,000 votes in the region. He had a similar advantage in the Richmond area, winning there with a margin of 35,000 votes.
Right before the election, the New York Times' FiveThirtyEight blog profiled Virginia and highlighted just how much Northern Virginia has grown -- and just how different the politics in this left-leaning area are from the reliably Republican "Old Virginia," where residents tend to be more religious, rural, working class and white.
In 1970, 12 percent of the state's population lived in Northern Virginia, and 61 percent of Virginians lived in small towns and rural areas. The 2010 census found that one-third of the state's population is now concentrated in Northern Virginia, FiveThirtyEight reports:
Northern Virginia now has a much greater influence in statewide elections. As the Washington suburbs have expanded, Northern Virginia has become more diverse and better educated. It is home to thousands of government workers and contractors, including many employed by defense and high-tech companies.

Northern Virginia has also become more affluent. The top 3 richest counties in the nation by median income (and 5 of the top 10) are all in the Virginia portion of suburban Washington. Loudoun County is No. 1, followed by Fairfax and Arlington Counties.
As this election shows, no party can rely on just the white vote to win Virginia or the rest of the country. NBC's national First Read team pointed out that nationally, Caucasians accounted for 72 percent of the electorate, and Obama won just 39 percent of those votes. But he won 93 percent of black votes (13 percent of the electorate) and 71 percent of Latino votes (10 percent of the electorate)
The shifting demographics in Northern Virginia that swung the state for Obama is reflective of the same transformation nationwide that catapulted him to victory.
A story on today's front page of the New York Times about the nation's changing demographics opens with the familiar Prince William County:
A couple of decades ago, Prince William County was one of the mostly white, somewhat rural, far-flung suburbs where Republican candidates went to accumulate the votes to win elections in Virginia.

Since then, Prince William has been transformed. Open tracts have given way to town houses and gated developments, as the county -- about a half-hour south of Washington -- has risen to have the seventh-highest household income in the country and has become the first county in Virginia where minorities make up more than half the population.

If Prince William looks like the future of the country, Democrats have so far developed a much more successful strategy of appealing to that future.

IN OTHER NEWS:
* Mike DeBonis of the Washington Post did a great job Wednesday breaking down and mapping out the votes in D.C. to see how David Grosso was able to unseat incumbent Michael Brown and decisively secure one of the council's at-large seats.
* Harry Jaffe's five takeaways from Election Day in D.C.
* Was Bruce Majors' candidacy a big step forward for D.C. Libertarians?
* Obama's health care act is here stay, and Virginia is going to use the federal health exchange option for now.
* Maryland Live! says it will hire more than 1,000 employees now that residents voted to expand gambling in the state.
* Maryland appeals court hears arguments against redrawn legislative district maps.

* Inside at-large Councilman Michael Brown's big loss. And with Brown out, what's next for D.C. Council's economic development committee?

* The alleged coordinator of Mayor Gray's "shadow campaign" was celebrating Marion Barry's victory with him on Tuesday.