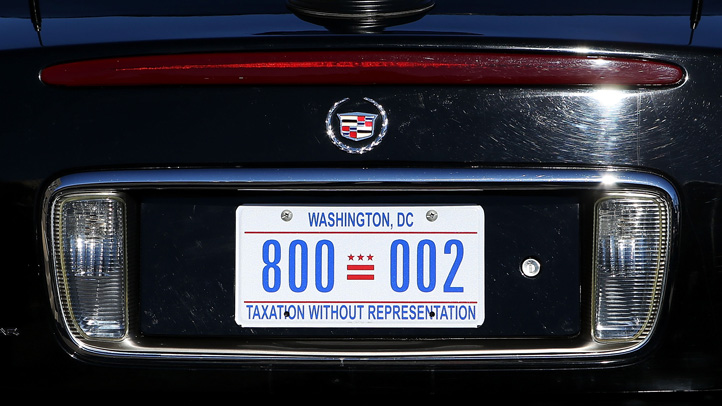 Hawaii is sticking up for D.C. The Hawaiian state Senate adopted a resolution urging Congress to propose a constitutional amendment to grant full voting rights to District residents.
Although Hawaii is 5,000 miles away from the nation's capital, the two places have enjoyed a relationship that began long before Hawaii native Barack Obama entered the White House, said The Garden Island.
In 1961, Hawaii was the first state to ratify the 23rd Amendment to the United States Constitution, which restored for D.C. residents the right to vote for the nation's president and vice president. (They'd previoulsy had that right only from 1791 to 1801.)
First Read — DMV
A place for insight, analysis and exclusives on the people who shape politics in the District, Maryland and Virginia.
IN OTHER NEWS:
* Sources say that Mayor Vincent Gray is privately hinting at a re-election run. (News4)
* Simply put, Virginia Gov. Bob McDonnell will never be president. (Daily Beast)
* Gray is proposing a bill that would allow people living in the country illegally to obtain second-tier driver's licenses in D.C. (Associated Press)
* A Richmond judge is expected to decide today whether to dismiss felony embezzlement charges against former Executive Mansion chef Todd Schneider. (Richmond Times-Dispatch)
* Maryland Gov. Martin O'Malley on Wednesday praised the president as a leader on gun control, just a day after Obama was asked whether he still had game in the wake of several legislative setbacks on issues including gun control. (Politico)
* Census reports show that D.C. leads all 50 states in out-of-wedlock births, with nearly 51 percent of new D.C. mothers unmarried. (Washington Examiner)

* O'Malley is expected to sign the death penalty repeal into law today. (Baltimore Sun)
* Members of the Montgomery County City Council slammed the county officials responsible for fixing the $120 million Silver Spring transit center for withholding a letter from Metro saying it would not take over the center because of its problems. (Washington Examiner)

* When it comes to qualifying conditions, D.C. is among the strictest of the 19 jurisdictions that have legalized medical marijuana in the United States. (Washington City Paper)