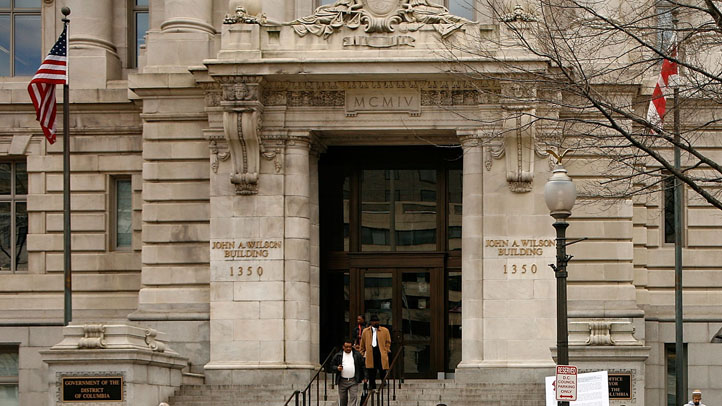 Another person just joined the already crowded race for an at-large seat on the D.C. Council.
New to the fray: Elissa Silverman -- a former Washington City Paper Loose Lips columnist and Washington Post D.C. metro reporter -- has announced she will run in April's special election.
Most recently, Silverman worked as a policy analyst and communications director at the D.C. Fiscal Policy Institute, a budget advocacy group. This is her first time running for public office.
First Read — DMV
A place for insight, analysis and exclusives on the people who shape politics in the District, Maryland and Virginia.
"As a budget wonk and ex-reporter, I know how to ask the hard questions," Silverman said in a statement. "Our city's budget is a statement of our priorities."

Silverman has worked with the D.C. Public Trust to try to ban corporate contributions in local politics, and said she would not accept corporate contributions in her campaign.
There are already about 10 people running for Phil Mendelson's former at-large seat, which Mendelson vacated when he was elected chairman of the council.
Some of the big names already vying for the seat include Republican Patrick Mara; Anita Bonds, who was just temporarily appointed to the seat, and potentially Michael A. Brown. With a winner-take-all system, it's really anyone's game.
But in the case of Silverman, Erik Wemple, the Washington Post's media reporter and former WCP editor, told WTOP there is an extra something interesting to look out for: how the Post and WCP cover their beloved former colleague.
IN OTHER NEWS:
* Friend of D.C. Sen. Joe Lieberman introduces a statehood bill, and Congress' biggest D.C. advocates weigh in on it.
* D.C.'s population is up big time, topping two states.

* Former Pennsylvania Gov. Ed Rendell called Virginia Gov. McDonnell a "coward and a wuss" for not discussing assault weapon.
* Virginia GOP leaders back additional school safety officers.
* Maryland Sen. Barbara Mikulski is to become the first woman to chair the Senate Appropriations Committee, a position most recently held by Hawaii Sen. Daniel Inouye, who passed away earlier this week.
* McDonnell said Northern Virginia is the most "heavily trafficked" area in the country, and he's right.
* Embattled UVA rector Helen Dragas faces opposition to reappointment.
* Penn National Gaming might bid on a new casino in Prince George's County.
* The D.C. City Council says the DCPS food contract is an "abomination."
* He may be under house arrest, but Kwame Brown has started a business.