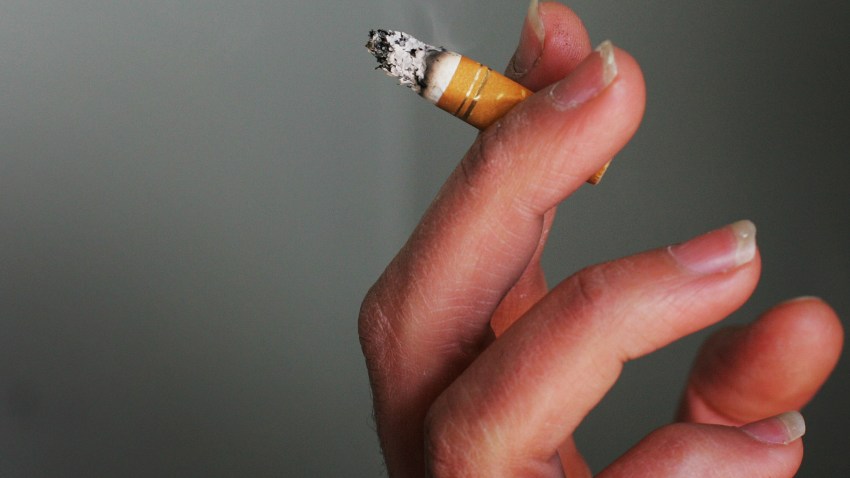 A proposal to increase the cigarette tax in Alexandria by 10 cents is slated to go before the City Council this week.
The tax would bring the cigarette tax in the city to 90 cents a package -- the highest tax rate in the state.
If passed, the cigarette tax would generate an additional $334,000 for the city, bringing the total annual revenue from smokers to $3 million, according to The Washington Examiner.
First Read — DMV
A place for insight, analysis and exclusives on the people who shape politics in the District, Maryland and Virginia.
Alexandria faces a $31 million budget shortfall this year. The council will also be considering a measure that would extend parking meter operating hours from 7 p.m. to 9 p.m., which would bring in an extra $320,000 a year.
IN OTHER NEWS:
* Gov. Bob McDonnell talked to students at the University of Virginia Friday, defending his amendment on abortion coverage. He said he didn't want taxpayers footing the bill for abortions. (Newsplex)
* A bus riddled with bullet holes is debuting in D.C. as part of a rolling art project. (Washington Post)

* Blue Virginia endorses Aneesh Chopra for the 2013 Democratic nomination for Virginia lieutenant governor. (Blue Virginia)
* Gov. Bob McDonnell will join several other governors in China this week for a U.S.-China trade forum. (Richmond Times-Dispatch)
* Democratic Virginia State Sen. Mark Herring, who is running for attorney general, released an "'equality agenda'' on issues related to LGBT rights. (Metro Weekly) Read the equality agenda here.
* Today is the last day of the Maryland legislative session, and the Senate has only one last major piece of legislation to discuss: the capital budget, which funds all major construction projects in the state. (Washington Examiner)
* The O'Malley factor: No politician in America is off to a hotter start in 2013 than Maryland's Democratic governor, Martin O'Malley. (Wall Street Journal)
* A look at how O'Malley got his tough gun control measures passed. (Washington Post)