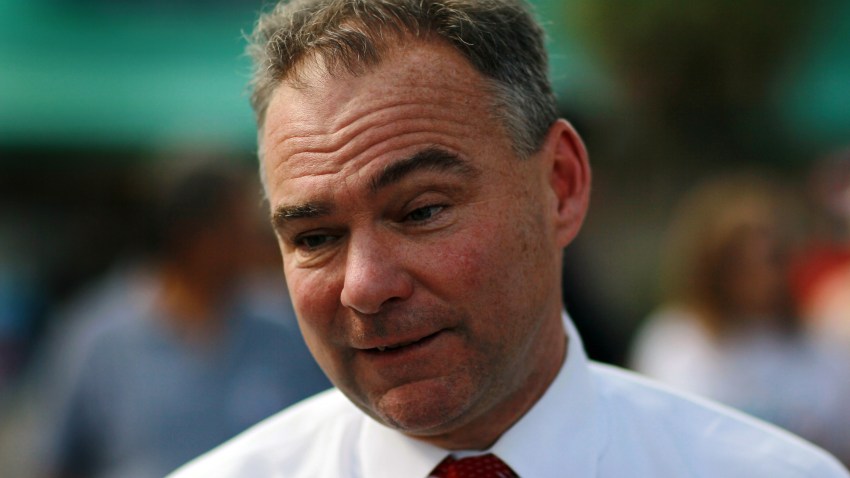 The Senate race between Tim Kaine and George Allen may have just got dirtier.
On Monday night, the Kaine camp sent an email to supporters saying mysterious text messages were sent out to Virginia voters claiming that Kaine supports "a radical new tax on all Americans."
"This isn't just a sleazy campaign tactic. It's a crime. The FCC has ruled that sending unsolicited text messages like this one is against the law," Campaign Manager Michael Henry wrote in the email.

Anonymous attacks against Tim aren't new -- but invading voters' privacy like this goes way too far.
First Read — DMV
A place for insight, analysis and exclusives on the people who shape politics in the District, Maryland and Virginia.
The Kaine campaign says the content of the message is entirely false.
It is unclear who sent the text messages, but the email suggests that it was an outside group, not the Allen campaign.
The email then goes on to ask voters for a contribution of $5 or more.
IN OTHER NEWS:
* Bob McDonnell says Virginia and Maryland could help pay for Metro at Nats games
* McDonnell also says that Virgil Goode voters are wasting their votes and endangering Romney
* The Allen campaign is out with a new ad talking about Tim Kaine's record of tax hikes.

* Virginians, keep a look out for your new voter identification card being sent in the mail
* Were warning signs ignored in the messy school construction contract between D.C. and a Rockville-based company?
* The archbishop of Baltimore to headline event for opponents of gay marriage.
* The lost D.C. drone has been found!